Digital and Radio Facts: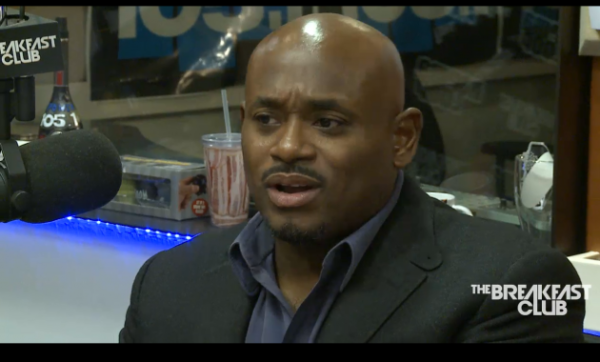 Steve Stoute the former music executive, author, and current advertising agency owner has just given the music (Black) business 70 Million reasons why this business is alive and doing well!
Andreessen Horowitz, a titan in the venture capitalist space has partnered with Stoute with a $70 Million dollar cash infusion on a new music venture titled, United Masters. After a 17-year hiatus from the music business Stoute, with his executive tenure as President of Urban Music for Sony Music and then transitioning to the President of Urban Music & Executive Vice President of Interscope Records during the time Interscope, was a force in the Black space. Stoute also served a brief stint in management for industry heavyweights like Nas, and Mary J. Blige, and the production team Tone and Poke the Trackmasters.
In '04 Stoute founded an advertising agency, titled "Translation" where advertising campaigns were created for corporate giants like the National Basketball Association, State Farm, National Football League and in '13 he won Ad-Age's Executive of the Year Award, leading the charge for some of these campaigns. Horowitz who has little to no experience in the music space prides himself on backing bold entrepreneurs who move fast and think big. Horowitz has a heavy investment portfolio that reads with companies like Lyft, Facebook, Groupon, Pinterest, Twitter, Airbnb and The Walker Company.
Per the company website, United Masters boasts of having a business model that allows musicians to be part of one of the lowest priced distribution systems in the marketplace and artists will have their musical art streamed where "the artists own their masters". Both Stoute and Horowitz advertise that this company is distinct from competitors because of its relationships with both artists and brands in each perspective marketplaces as well as its ability to match musical data with other customer data as brands will be the recipients of services that United Masters offer as well. The founders also in unison speak to helping their corporate brand clients target specific music fans.
Stoute uses an automotive company as an example as they may be trying to get a message in front of young people who that are in the market for a certain type of car. and United Masters is the solution.
The Recording Industry Association of America (RIAA) reported that 2016 was the year the music industry experienced its largest single-year growth since 1998, as revenue from streaming services overtook sales for the first time as the dominant source of income for the entire business. Sony Music just reported 2nd quarter numbers of $477.5 Million dollars in streaming income alone, which is up 68.3% from the previous year.
The Bertelsmann Group (BMG) reported double-digit revenue increases in year-end 2016 due to streaming revenues per its chairman Thomas Rabe. I'm sure the Silicon Valley speculators were reading this same data and 70million dollars we now have United Masters.
BUT after taking a forensic look at United Masters, and its concept and roll-out plan, it' s really NOT so new. There are other service providers in the marketplace that offer many of these same services at a very reasonable price and they don't want to own your masters either BUT the big variance with United Masters is the branding expertise and the relationships that Stoute and his team bring. This type of expertise and experience could be pivotal to an artist and their career. This expertise and the financial connection with Silicon Valley that Stoute has forged is a gamer changer and carefully selected artists will benefit greatly.
So, if history is a good teacher, Stoute who has without a doubt put many points in on the board for the culture of music, advertising and the overall culture of what we call Black/hip-hop, and the like he along with Andreessen Horowitz, has who does have a Midas touch. I truly believe United Masters will move the in the (Black) music space and with that $70 Million injection to start……the (Black) music business will continue to be alive and well!