By Darryl Littleton and Kevin Ross
When I worked in Radio, every year we had to play Christmas music for six weeks. These days, I could really do witout Christmas music because of me playing the songs back to back for 6 hour shifts. It was pure punishement (lol) but htere is one thing I can tell you for sure.

These are the songs black listeners would request the MOST each time. These are without question the top 10 black Christmas songs of all time. Kevin (click NEXT above or below for next song)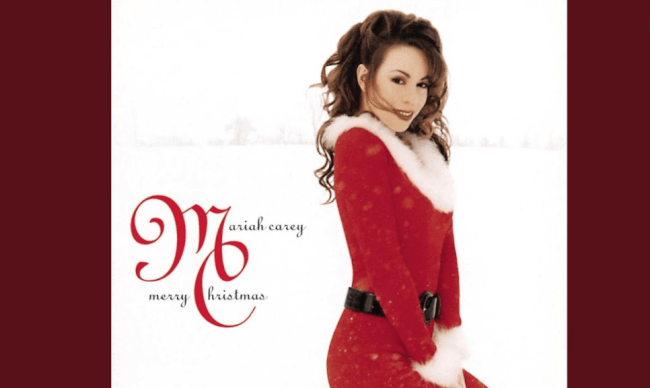 Santa Claus is Coming to Town (The Jackson 5)
This perennial hit comes from the album Rolling Stone magazine called a "gem". Jackson 5 Christmas Album was the group's fourth studio LP and became a critical and financial success, selling more than 3.5 million units worldwide. Released in October of 1970, it went on to become the Number 1 Christmas album of that year.
The breakout smashes, I Saw Mommy Kissing Santa Claus and Santa Claus is Coming to Town still receive frequent radio rotation during the holidays and since its initial release has been re-released, repackaged and re-introduced to all new generations.
What Do the Lonely Do at Christmas (The Emotions)
The 1973 hit from Stax Records literally exudes the wintery and cold feeling of the season. What Do the Lonely Do at Christmas is such a timeless classic, it's been famously covered by Patti LaBelle for her 2007 Christmas album and by Anthony Hamilton for his 2014 Yule Tide release.
The Emotion's single, written by Carl Hampton and Homer Banks peaked at #2 and the Al Bell produced hit is considered to be a killer soul song that just happens to be set at Christmas time and was included in The Emotions' 2004 compilation LP, Songs of Innocence and Experience.
The Christmas Song (Nat King Cole)
It's fitting that the man with one of the greatest singing voices of all time gave us one of the best Christmas songs ever recorded. It's been redone infinitum, but no other version is as revered as the King's.
As soon as you hear those violins you feel the warm embrace of his silky voice crooning about chestnuts and open fires and suddenly you get a hankering for eggnog and cranberry sauce.
Written in the broiling hot summer of 1945 by Mel Torme and Robert Wells from some scant notes by the latter, the Nat King Cole Trio version was recorded the following year in 1946, but it's his 1961 rendition, with full orchestra conducted and arranged by Nelson Riddle, that is considered the definitive version and voted the favorite seasonal song of women 30-49.
Please Come Home for Christmas (Charles Brown)
Co-written by Gene Redd and blues-singer, pianist, Charles Brown, this classic was recorded by Brown in 1960 and made billboard Magazine's top 100 in 1961, entering at #76.
The tune was so popular, for the next nine years it appeared on the Christmas Singles chart, peaking at Number #1 in 1972. The song has been re-recorded and released by a variety of other artists, but its the tubular bells at the offset of Brown's version that makes it the one people don't turn the Radio Station from.
Merry Christmas Baby (Charles Brown)
This song truly saved a man's life. When songwriter, Lou Baxter contracted throat cancer, he went to Johnny Moore and the Blazers. Baxter needed them to record one of his songs so he could get a $500 advance from Exclusive Records and a throat operation.
Singer, Charles Brown took the satchel of songs home and found nothing that grabbed him except a tune entitled Merry Christmas Blues. Brown liked the idea of the song, but not the song itself, so he rewrote it, changed the name and presented it to Moore.
It became a huge holiday hit, but no royalties were forthcoming from Exclusive Records and then Hollywood Records took over and they didn't pay the artists either. The only ones that saw a nickel were Moore and Baxter when they made the deal. Brown was cut out. Merry Christmas, baby.
Santa Baby (Eartha Kitt)
This composition was so controversial it's been on both best and worst Christmas Song Ever Written lists. Eartha Kitt's lyrical requests for Santa to provide her with expensive gifts for December 25th proved too racy for some and was banned in the Southern US.
However, the rest of the country cottoned to Santa Baby and gave Eartha Kitt the present of a 1953 smash hit. So solid was the tune, virtually anybody who recorded it found success.
Madonna sold over 270,000 units and Kylie Minogue sold over 400,00 copies in the UK, but it's Eartha Kitt's 620,000 and counting that make her the queen of this polarizing tune even the songwriter, Philip Springer, found not to his liking.
This Christmas (Donny Hathaway)
Released on December 9, 1970, This Christmas is considered the premiere holiday song written by an African American, (Hathaway and Nadine McKinnor).
The original version initially saw little success, but after so many notable artists, including The Whispers, The Temptations, Gladys Knight & the Pips, as well as Patti LaBelle recognized Hathaway's genius, the song has since found it's place in popular culture and become a Christmas standard.
The American Society of Composers, Authors and Publishers acknowledged it was the 30th most-performed holiday song of all time.
All I Want for Christmas (Mariah Carey)
Recorded in the Summer of 1994, Mariah Carey's upbeat self-described "fun" song she co-wrote with Walter Asanasieff is the best-selling Christmas single by a female artist.
It was released to much fanfare from Carey's fourth studio album and remains her top International hit in Australia, France, Germany, and Canada.
This instant classic has sold over 16 million copies, amassed over $60 million in royalties and upon its debut, The New Yorker called All I Want for Christmas one of the few worthy modern additions to the holiday canon.
Silent Night (The Temptations)
Eddie Kendricks provided the lead vocals on Silent Night, but this hit is from probably the most balanced Temptations album they ever recorded.
On The Temptations Christmas Card, each member takes turns singing the lead on such holiday standards as White Christmas, Let it Snow Let it Snow Let it Snow, Little Drummer Boy, The Christmas Song and Rudolph the Red-Nosed Reindeer.
The 1970 album was released on Gordy Records and produced by Clay McMurray and Barrett Strong.