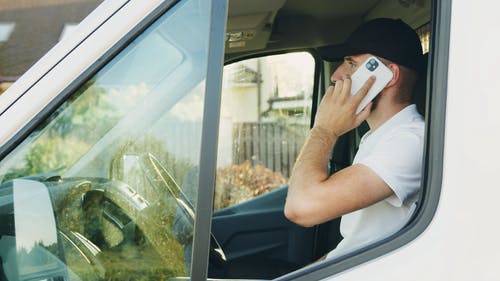 A food truck delivery driver was caught on camera rescuing a two-year-old boy found wandering on the streets in Los Angeles this week. The driver spotted the boy wandering into Burbank Boulevard at night while he was driving to deliver his final order of the day.

Gerson Tavares had to pull over his truck, get out and chase after the child on a busy street, risking his own life in the process. The brave driver said that he ran headlong into the street to avoid coming traffic from running over the invisible child.

"I run more and more. I know if I got out of the lane, the drivers don't see the boy. The boy is little, little," Gerson said.

While all this was happening, his dashcam caught all the events. From the moment he spotted the two-year-old in diapers to the time he rescued her from the street, the camera captured every detail.

The footage shows the driver waving his hands so that the other drivers on the road could see him. All this time, his eyes were focused on the little man, who was completely fixed on his tablet. Gerson says that if the boy had not been spotted, he might have run into traffic.

Gerson eventually stopped traffic and managed to grab the boy from the streets. The humble driver gave all the glory to God, saying that he was only at the right time at the right place.

"Yes. I'm not a hero. God is a hero," he said.

Gerson's son Igor felt that his father deserved some credit for the gesture. He heaped praises on his dad, saying that he risked his own life to save a child and acted fast.

"You were the right guy at the right place, doing the right thing. And for me, what makes me more proud of him was how quick he acted. Fast reaction, just the way I expect my dad to react, you know. My hero. I love this guy." said Igor

Although the child has since been handed back to his guardian, it is still unclear how the minor ended up on the streets. Los Angeles Police have said that the matter has been handed over to the Department of Child and Family Services for further investigations.
Watch the video here https://cbsloc.al/3n5nyWx