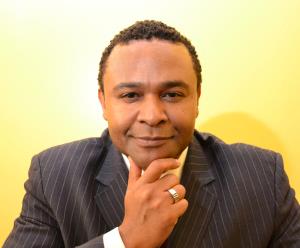 Saturday while taking a long drive up the coast, I was talking to a longtime radio friend in Atlanta and out of the blue and completely off the subject, I asked her if she knew Sidney Wood or the name we knew him better by Kenny Diamond. She said the name sounded familiar and she looked him up and said: "Oh yeah I remember him." We then continued the conversation about something else.
Sunday morning I woke up to a message from her stating that Sidney Wood (Kenny Diamond) died this past week. We were both dumbfounded that I brought up his name out of the blue and then this morning she heard from one of her radio contacts that he had died.
I started in radio with Kenny at WIGO in Atlanta in the mid-80s. We were all kids, hungry and starving ( LITERALLY just like everybody else who worked at WIGO) WIGO was truly a test of how bad you wanted to work in radio because it was by far in my 30-year history the first and the worst radio station I have ever worked for and quite often Alum from the station joke about how horrible it was working for the late Dorothy Brunson.
Kenny came to the station from Kiss 104, A super hot station in the market in the 80s that went head to head with V103. Kenny came to WIGO from Kiss and shortly thereafter I went to work for Kiss 104. "I had to fire Kenny because he kept getting chicken grease on the vinyl. He was great on the air but he kept eating in the booth." Mitch Faulker told me as we laughed this weekend.
The late Byron Pitts hired the late Nate Quick and myself at WIGO and I'm not sure if he also hired Kenny but we all worked together and I remember being blown away by Kenny's amazing talent. Kenny not only had the voice he had the confidence and celebrity looks that could have catapulted him into superstardom.
I never wanted radio as much as many people that I know did but Kenny was absolutely MEANT to work in radio. His style and delivery were second to none and he was phenomenal on the air.
He became an even bigger radio star when he went to V103 doing afternoon drive and then he became the music director. At that time he was also working with another radio great from my hometown, the late Keith Pollard who was an AM superstar in the 70s and 80s but he was not a good fit for an FM transition. Like many other AM radio DJs, They didn't sound as good on FM.
Kenny got into an unfortunate legal situation at V that derailed the rest of his promising career. As if that wasn't enough he crossed the street into another investigation simultaneously that sealed his fate.
He disappeared for a while then did what he did best. He reinvented himself. He ran for office and then when that failed he went to work for Creflo Dollar. He was the voice of the church for many years and he also did some side jobs there.
In recent years Kenny was able to get on WAOK with something he had never done Talk radio and he did a great job with that even though he had no experience as a talk show host. He was always willing to give something a try. I never met anyone more ambitious than Kenny Diamond.
At last, he ended up doing sales for Cumulus when WAOK was over and that was his last industry gig to my knowledge. Ironically, he reached out to me within the last few months to do some writing for Radio Facts and to catch up. I never got the chance to respond.
Rest in Power Kenny. Your talent and ambition were undeniable and you were the greatest at whatever you chose to do. Say hello for the rest of the industry to Byron Pitts, Keith Pollard, Nate Quick, and yes even Dorothy Brunson.