St. Louis born, raised and church-bred Angela Winbush has always been a phenom singer, producer and arranger and VERY easy on the eyes.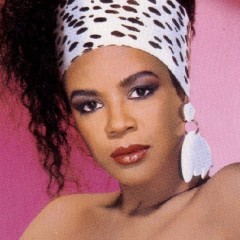 She had all of these qualifications that the urban industry just didn't expect, nourish or publicize when it came to black female talent. What a terrible misfortune. One thing's for sure, Beyonce' can certainly thank women like Angela for opening that door.
According to this segment, Angela's life had been so bombarded by her undeniable talent for music that she often fell short in the love department. She dispels the rumor that her and former partner Rene Moore were romantically involved.
She states they dated once when they first met and they immediately realized they were never going to be anything more than singing partners. However, several people in the video admit he was insanely jealous when Ronald Isley, a much older music industry legend, entered the picture after the duo was picked to produce an Isley Brothers project. Isley had managed to revive his career in almost every decade before going to prison for Tax Evasion.
Isley was indeed interested in Angela and Rene felt threatened by the possible connection which meant the resolution of his full-time job as a member of the duo.
Moore became abusive to people on the final tour that he and Angela were on. At one point, Winbush states he took her backstage and the final result of that backstage meeting was broken (or bruised) ribs and other serious injuries.
Everyone was very careful NOT to say that he beat her and they all admit they didn't see it but they heard her screaming. Moore who has tried repeatedly to revive his career since the breakup refused to be interviewed for the segment.
I have to admit, it's REALLY hard to decipher that just one of them did everything because each of their efforts were very impressive and sounded very similar (here is single by Rene Moore "Never Say Goodbye to Love") you tell me what you think (comment).
It's quite evident that some kind of physical altercation took place and at that point, Angela refused to tour or perform with Moore again. At the time Mercury records was not happy about the breakup since they were coming off a smash hit single "I'll be Good" from an album that was still climbing the charts.
To add insult to injury, the label almost dropped her because they automatically assumed it was Rene who was solely responsible for the duo's success which was certainly typical of the industry in those days. Angela managed to write and produce a hit album for the Isley Brothers which immediately made the label take note and give her the deal she wanted as a solo act.
Angela's certainly got to prove her talent but her 3rd solo (and final) album the self-titled Angela Winbush on Elektra records birthed an R&B hit "Treat U Rite" that Winbush wrote and Chuckie Booker produced but the album stalled on the charts and Winbush was dropped from the label in 1995.
After filing for divorce from Isley with his mounting IRS problems Angela was given a diagnosis of ovarian cancer in the 4th stage which is often fatal. After months of chemotherapy and surgery, she went into remission and years later is still in remission.
They actually show images and video of her after her surgery and it's disturbing but it should be seen. Once again Kudos to TV One and a great show. I have gotten several requests from fans of the blog to do shows on several other artists which I have forwarded over to TV One. They include Ready for the World, Chuckie Booker, Today, The Dynamic Superiors, Cheryl Lynn, Melba Moore, Gwen Guthrie and others.
Check local guides for showtimes in your city. On a final note, I can't believe one of my true longtime industry friends, Scott Galloway, appeared in this show and he didn't tell me. (He will say he did tell me and he's probably right, I just forgot).