Radio Facts: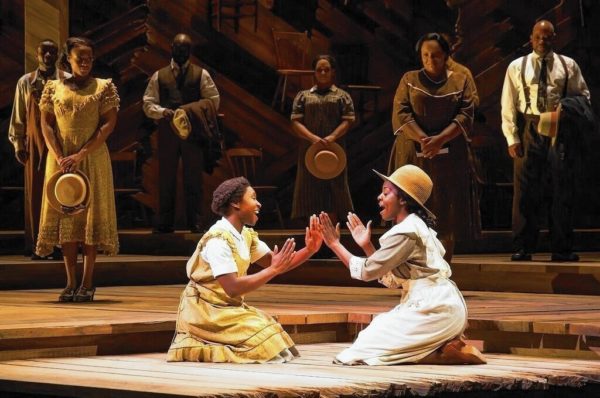 WBLS
107.5 FM, your #1 source for R&B, and 1190
wlib
AM, your Praise and Inspiration station, are celebrating
Black Music Month
with an exclusive listener event, in partnership with the Tony Award Winning Musical, The Color Purple. On Monday, June 27th, WBLS'
lenny green
and WLIB's Erica Campbell, host of WLIB's newest syndicated morning show, will join lucky station winners for an intimate live performance and Q&A session with Tony and Grammy Award-winning singer Heather Headley, who is currently starring in The Color Purple as Shug Avery. The private event will commence with a special Talk-Back segment with some of the musical's cast. Tune to
lenny green
on
WBLS
at 9pm ET and
Bishop Hezekiah Walker
on
wlib
at 3pm ET all week long for your chance to win your-way-in to this exclusive
live broadcast
event! "We're excited to host this event with Broadway's Tony Award-winning musical The Color Purple to celebrate Black Music Month," states Skip Dillard (WBLS and WLIB), Program Director of
WBLS
107.5. "
WBLS
is historically the premier station serving African-Americans, so it only
makes
sense that we recognize and celebrate our music and heritage. Our
listeners
are huge fans of The Color Purple, so having
Heather Headley
and the cast join us is truly an honor." Since 1979, the month of June has been recognized as
Black Music Month
. Throughout the month,
WBLS
and
wlib
are honoring past icons and legends-to-be with specialty programming on-air and online. From the influence of sound
James Brown
has had on Janelle Monáe, to Whitney Houston's roots in Gospel music, it is without a doubt how influential African-American music has been, demonstrating how classic R&B and
hip hop music
hits have been fused into today's music. Check out more from
WBLS
and WLIB's
Black Music Month
coverage here.
Radio Facts: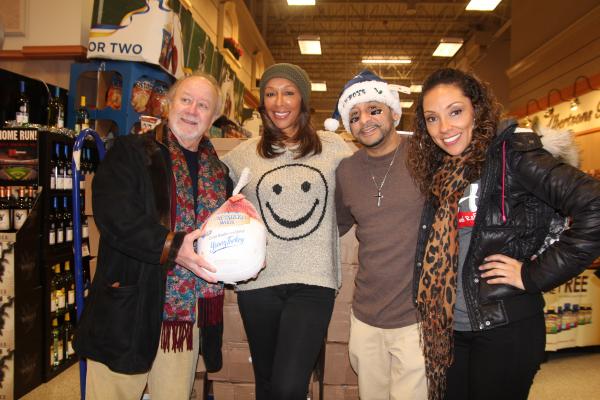 Hundreds of
listeners
came out to the live broadcast of DeDe In The Morning Twerkin' For Turkeys. K104 gave away over 500 Turkeys to local organizations in Dallas/Ft. Worth at a live broadcast from a local Albertsons grocery store. The organizations signed up and were picked through the website at MYK104.com. "We still had about 50 turkeys left over, so we thought it would be fun to have some
listeners
come out and Twerk' for em" said DeDe. The turkeys were sponsored through 1-800-Car- Wreck. DeDe In The Morning
airs
from 5:30am–10am with Lady Jade, and Michael Shawn.
Radio Facts: Radio Facts: ASPiRE today announced it will carry the live broadcast of tomorrow's national "The Let Freedom Ring Commemoration and Call to...
Radio Facts: Ustream ( www.ustream.tv), the leader in live online video, has teamed up with Video the Vote ( www.videothevote.org) to power citizen reporters...
Radio Facts:
Comedians George Wallace , Sinbad, Gary Owen and Kim Whitley Guest Host the Tom Joyner Morning Show (TJMS) Starting Monday December 15 th
 
This week the Tom Joyner Morning Show (TJMS) 's red velvet cake studios will have some special comedic guests visiting who have been tapped to entertain, empower and engage listeners while reviewing the best and worst people and events impacting Black America in 2008.   The schedule will include George Wallace on Monday, Dec 15 th , Sinbad on Tuesday, Dec 16 th , and Gary Owen on Wednesday though Friday, Dec 17 th -19 th as well as comedian and actress Kim Whitley who will co-host the show each day.  
 
During this special week the TJMS guest hosts along with the show's regular weekly contributors, including Roland Martin , Jacque Reid , D.L. Hughley and others will keep the listeners laughing all morning.   This week's "party with a purpose" will be about humorous topics to lighten spirits and celebrate the holiday season. Best of all when the full cast returns on Monday, January 5, 2009 , the TJMS will be bringing back "Sail Away Song of the Day" where each day listeners have a chance to win a trip on the Fantastic Voyage for its 10th anniversary year, cruising from Los Angeles , CA for the first time.   Additionally, Tom along with co-hosts Sybil Wilkes and J Anthony Brown will prepare for a historical live broadcast from Washington DC for the Dr. Martin Luther King Day holiday and the inauguration of the nation's 44th President, barack obama.  
 
The "Comedy At Its Best" special week of guest hosts can be heard on a local Tom Joyner Morning Show (TJMS) affiliate or online at BlackAmericaWeb.com ( https://www.blackamericaweb.com ).