Radio Facts: Radio Facts: There always seems to be something going on with TGT and usually Ginuwine is the center of attention when it comes to the drama. In a brief rant on Twitter,the "Same Ole' G" explains why he was absent from the Soul Train Awards- sort of.
I'm not sure what TGT's schedule is but these gentlemen need to get some rest. Not too long ago, Ginuwine was acting quite strange on a TV performance and now Tyrese apparently passed out over the weekend due to extreme exhaustion.Tyrese made an appearance at The Park nightclub in Washington D.C. along Ginuwine and Tank.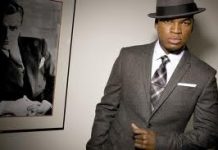 In a recent interview with ABC News, Ne-Yo talked about doing an R&B super tour that would possibly feature himself, Miguel, Chris Brown, Trey Songz, and possibly Usher. This is somewhat surprising because there was a rumored brief beef between Trey Songz and Ne-Yo but apparently all is well and they have squashed it.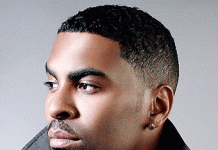 WHO: WRKS, 98.7 KISS FM, The Best Variety of 80's, 90's and Today's R&BWHAT: Sets the scene for a romantic night dedicated to...
Radio Facts: LW: Jul  29  -  Aug  4 TW: Aug  5  -  Aug  11 Updated: Wed  Aug  12 4:17 AM PST Rank Mediabase Sortable Statsâ"¢ Spins Aud. /mill lw TW Artist Title TW lw Move 1 1 MAXWELL Pretty Wings 2028 2074 -46 16.770 2 2 K'JON On The Ocean 1774 1789 -15 14.991 3 3 GINUWINE Last Chance
Radio Facts: Rank Mediabase Sortable Statsâ"¢ - Click any Blue Header Spins Aud. /mill lw TW Artist Title TW lw Move 1 1 MAXWELL Pretty Wings 2043 2094 -51 16.769 2 2 K'JON On The Ocean 1770 1746 24 14.186 4 3 GINUWINE Last Chance 1692 1411 281 13.160 3 4 ANTHONY HAMILTON The Point Of It All 1610 1613
Radio Facts: LW: Jul  8  -  Jul  14 TW: Jul  15  -  Jul  21 Updated: Wed  Jul  22 4:49 AM PST Rank Mediabase Sortable Statsâ"¢ - Click any Blue Header Spins Aud. /mill lw TW Artist Title TW lw Move 1 1 MAXWELL Pretty Wings 2062 2076 -14 15.589 2 2 K'JON On The Ocean 1736 1773 -37 14.231
Radio Facts: Rank Mediabase Sortable Statsâ"¢ - Click any Blue Header Spins Aud. /mill lw TW Artist Title TW lw Move 1 1 DRAKE Best I Ever Had 4423 4351 72 33.482 2 2 YOUNG MONEY Every Girl 3858 4008 -150 24.781 3 3 BEYONCE Ego 3625 3514 111 25.346 6 4 MARIO Break Up f/Gucci Man... 3308 2967 341
Radio Facts: LW: Jun  30  -  Jul  6 TW: Jul  7  -  Jul  13 Updated: Tue  Jul  14 5:35 PM PST Rank Mediabase Sortable Statsâ"¢ Spins Aud. /mill lw TW Artist Title TW lw Move 1 1 DRAKE Best I Ever Had 4295 4190 105 32.794 2 2 YOUNG MONEY Every Girl 3975 3998 -23 25.727 3 3 BEYONCE
Radio Facts: Rank Mediabase Sortable Statsâ"¢ Spins Aud. /mill lw TW Artist Title TW lw Move 1 1 MAXWELL Pretty Wings 2098 2092 6 17.156 2 2 K'JON On The Ocean 1743 1778 -35 13.237 5 3 ANTHONY HAMILTON The Point Of It All 1477 1422 55 11.466 4 4 CHARLIE WILSON There Goes My Baby 1434 1460 -26 9.759