Radio Facts: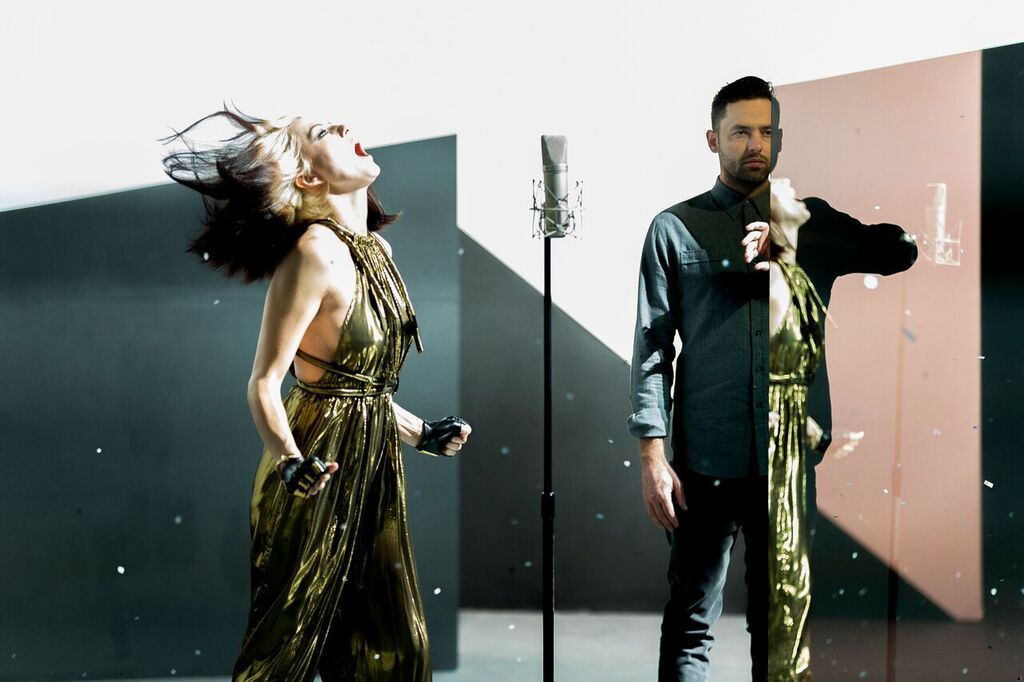 Today marks the official launch of Music x Technology, an online destination for new ideas at the
intersection
of music and technology, curated by
Microsoft
at microsoft.com/musicxtech. Monthly content will
feature
new artist
collaborations
with behind­-the-­scenes access on how the music experiences came to life through
technology
. Focusing on the ideas at the
intersection
of music, art and technology, Music x Technology provides users to discover forward-thinking artists who are using
Microsoft
technology
to transform the way we create and experience music.
To kick off the platform is a new interactive photography project which profiles forward­-thinking
musicians
who have created compelling performances and innovative work using
Microsoft
technology
. Shot by
Satellite Lab
founder and artist Carlo Van de Roer, the portraits are a homage to Microsoft's recent creative
collaborations
with critically acclaimed DJ/producer Matthew Dear, electronic pop duo Phantogram, and electronic music band
Neon Indian
.
"Photography and music have a long history. With making these portraits, we wanted to think about the
relationship
between these
musicians
and an audience — with
technology
as the conduit for that relationship."
– Carlo van de Roer from
Satellite Lab
"Music and
technology
are very interconnected. The music that I make is very technology-based, it always has been. My music changes as computers get faster, smarter, quicker and creatively try new things."
–
"Technology is a big part of what we do as a band and what we use, and just creates a real experience for our fans." –
"To go from the initial paradigm of just person on a stage with their instrument, to this morphes experience — where it's partly theatre, partly cinematic, partly musical … it's cool to go to a show and not just have the expectation that it's that one thing." – Alan Palomo of
Neon Indian
Van de Roer created the visual portraits using a high­speed cinema camera to freeze a moment of time with
light
sources moving at over 10,000 feet per second. This
technology
creates the ability to control the movement of
light
sources and the movement of the scene as independent variables.
The result of the project is a series of interactive portraits in which the viewer can become participant by controlling and moving
light
sources within the image—enabling them to explore and discover the content, context and details of a moment in music performance. This interactive photography project is just one of the many
collaborations
that explores how
Microsoft
technology
can inspire a new generation of artists, musicians, creative technologists and their passionate and engaged fans.