Jammin' 98.3 (WJMR-FM MILWAUKEE) is excited to announce the addition of The Quiet Storm featuring Lenny Green starting Monday, March 4th at 7pm.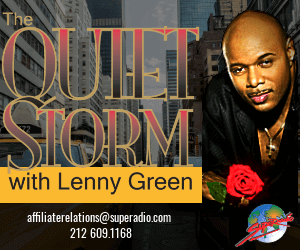 The Quiet Storm, featuring Lenny Green, sets the mood with smooth R & B, slow jams, and ballads, and heats up with talk of love and relationships. Lenny has some of the biggest and best celebrities in the biz sharing the vibes.

"I'm fortunate to be living a part of the lifestyle of The Quiet Storm, so my approach to my show is multi-dimensional. I observe very carefully how people go through their day. All of us have good and bad ones, so I try to bring a piece of reality into my show daily through advice or through music," says Green.

"When you hear those three words, The Quiet Storm, you already know what you are in for. Lenny Green's voice and vibe are unmistakable. I can't wait for everyone in Milwaukee to feel the warmth and the emotion of The Quiet Storm. "---WJMR Brand Manager Don Black 
Lenny Green has served as host of "The Quiet Storm" since 2013. The show also airs in New York City; Miami, Florida; Youngstown, Ohio; Tuscaloosa, Alabama, the Bahamas and Lafayette, Louisiana. He has also received numerous honors and awards, including the Billboard Magazine's "Air Personality of the Year".

The Jammin' 98.3 weekday line-up beginning Monday, March 4th will include Dede in the Mornings from 5am-10am, Andrea Williams from 10am-Noon, Don Black from 12pm-2pm, Earl Stokes from 2pm-7pm and "The Quiet Storm" featuring Lenny Green from 7pm-Midnight.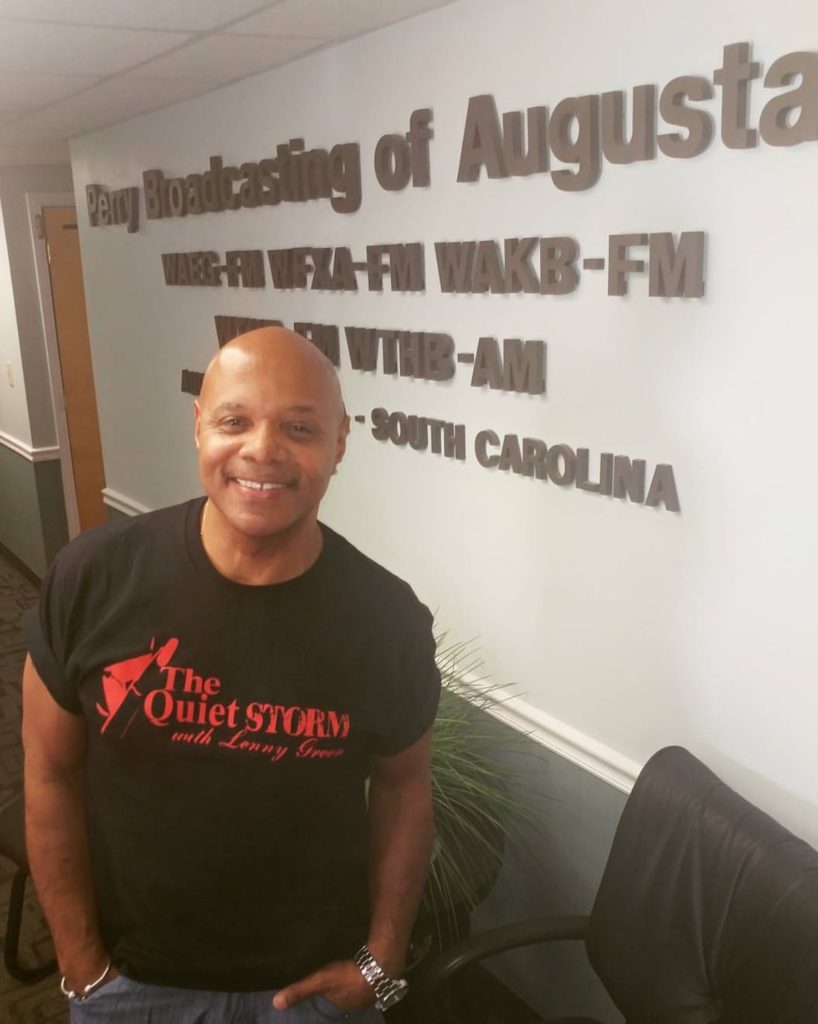 This month, nationally syndicated radio host, Lenny Green, and his famed show, The Quiet Storm With Lenny Green, will begin airing on radio stations owned by Perry Broadcasting, which includes markets in Georgia and Oklahoma.
"This continues to be a dream come true for me," states veteran radio personality lenny green. "I am so incredibly humbled to have the opportunity to join the Perry Broadcasting Family and extend my show's reach into their markets. My team and I work diligently every evening to produce a quality show that is relevant and also resonates with our audience. Now more people will get to experience this."
Founded in 1979 by Russell M. Perry, Perry Publishing & Broadcasting Company, Inc. is the largest independently minority owned and operated radio broadcasting company in the U.S. The company is an aggressive media company that owns and operates radio stations, a newspaper, digital platforms, as well as television and cable programming in the states of Oklahoma, South Carolina, and Georgia. The Quiet Storm With lenny green will now air on FOXIE 103 Jamz in Augusta, Georgia as well as on the company's two stations in Oklahoma. These additional markets expands the reach of The Quiet Storm With Lenny Green, which currently airs in over 9 markets, from its flagship station on 107.5 WBLS in New York City to such cities as Youngstown, Ohio, Tuscaloosa, Alabama, and Lafayette, Louisiana.
"Lenny has an awesome show. His deep, rich, smooth and sultry voice appeals to most. In addition, his show includes a playlist with timeless R&B hits, along with interesting topics, and intriguing conversations with musical legends," shares Velvet Perry, VicePresident and General Manager of Perry Broadcasting of Augusta, a subsidiary of Perry Publishing & Broadcasting Company, Inc. "Lenny is definitely the best way to end a long day after work."
Radio Facts:

Ruben Studdard stopped by The Quiet Storm to chop it up with Lenny Green. The Velvet Teddy Bear, as many people call him, talked about his love of music, creating music in spite of divorce and his new single, "Can't Nobody Love You." Ruben also talks about he power of music and how it allows him to overcome. https://youtu.be/uOPwbrNxHZI
Radio Facts: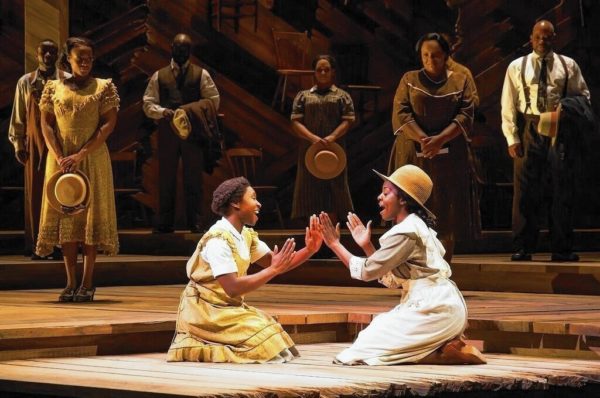 WBLS
107.5 FM, your #1 source for R&B, and 1190
wlib
AM, your Praise and Inspiration station, are celebrating
Black Music Month
with an exclusive listener event, in partnership with the Tony Award Winning Musical, The Color Purple. On Monday, June 27th, WBLS'
lenny green
and WLIB's Erica Campbell, host of WLIB's newest syndicated morning show, will join lucky station winners for an intimate live performance and Q&A session with Tony and Grammy Award-winning singer Heather Headley, who is currently starring in The Color Purple as Shug Avery. The private event will commence with a special Talk-Back segment with some of the musical's cast. Tune to
lenny green
on
WBLS
at 9pm ET and
Bishop Hezekiah Walker
on
wlib
at 3pm ET all week long for your chance to win your-way-in to this exclusive
live broadcast
event! "We're excited to host this event with Broadway's Tony Award-winning musical The Color Purple to celebrate Black Music Month," states Skip Dillard (WBLS and WLIB), Program Director of
WBLS
107.5. "
WBLS
is historically the premier station serving African-Americans, so it only
makes
sense that we recognize and celebrate our music and heritage. Our
listeners
are huge fans of The Color Purple, so having
Heather Headley
and the cast join us is truly an honor." Since 1979, the month of June has been recognized as
Black Music Month
. Throughout the month,
WBLS
and
wlib
are honoring past icons and legends-to-be with specialty programming on-air and online. From the influence of sound
James Brown
has had on Janelle Monáe, to Whitney Houston's roots in Gospel music, it is without a doubt how influential African-American music has been, demonstrating how classic R&B and
hip hop music
hits have been fused into today's music. Check out more from
WBLS
and WLIB's
Black Music Month
coverage here.