Digital and Radio Facts: Radio Facts: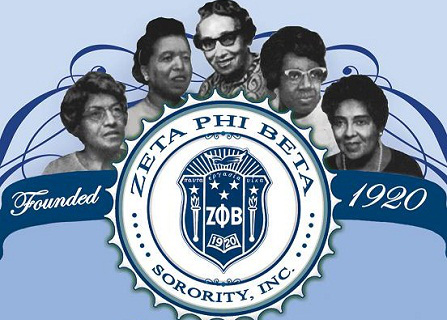 Dr. Mary Breaux Wright, International President of Zeta Phi Beta Sorority, Incorporated issued a call-to-action today in response to the continued violence erupting in African-American communities across the U.S. Each U.S. chapter is asked to conduct GET ENGAGED™ programs related to criminal justice, voters education and registration in collaboration with the National Association of Colored People by November 8, 2016.
Implementing the sorority's GET ENGAGED™ social action program since December 2014, Dr. Wright was driven to renew the call for action after viewing the emotional dash cam video of a Texas law enforcement officer violently arresting a woman during a minor traffic stop. It is Dr. Wright's hope that each Zeta member use the sorority's various toolkits to open up dialogue between law enforcement professionals in their communities.
"The woman in the video, Breaion King, is a member of Zeta Phi Beta Sorority's Alpha Kappa Zeta chapter in Austin, Texas," said Dr. Wright. Watching that video broke my heart knowing that she – or anyone – might endure such pain and humiliation. We refuse for violence, on all fronts, to become our new normal and we will continue help our communities heal and seek justice when such acts occur."
"What happened to me was inexcusable and the individual officers who violated my rights, and the public trust, must be held accountable in our courts of law," declared Ms. King. "The violence we have recently seen against the men and women who serve us in uniform is also deplorable," she added.
The Austin second grade teacher wants to set the right example for her students. "Speaking out ag