Digital and Radio Facts: Radio Facts: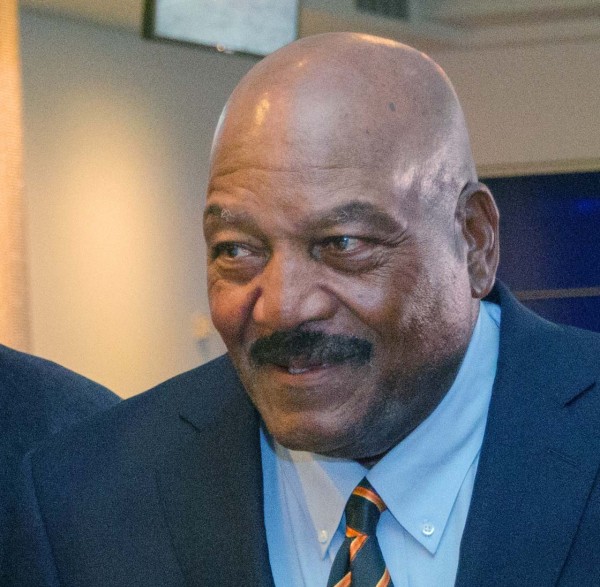 On the eve of the XLVII Super Bowl, on Super Bowl Boulevard in Times Square at the Viacom Headquarters more than 200 African American NFL coaches, senior personnel executives, current and former football players, executives, celebrities, families and friends gathered to celebrate the achievements of persons who displayed outstanding performance through the year on the field and in front offices in the National Football League. This year's ceremony included presentations of NFL Head Coaches and Executives' Awards to Katie Blackburn, Executive Vice President, Cincinnati Bengals; Jimmy Raye, Jr., Vice President of Football Operations, Indianapolis Colts; Paraag Marathe, President and Chief Executive Officer, San Francisco 49ers; Marvin Lewis, Head Coach, Cincinnati Bengals; Ron Rivera Head Coach, Carolina Panthers, Commissioner Paul Tagliabue, Ann Mara, owner of the New York Giants, and recipients of the NCAA Head Coaches' Awards. Maurice Dubois, News Anchor, WCBS-TV, New York, was the Master of Ceremonies.
Highlights of the evening included recognition of James "Shack" Harris, the first African American in NFL history to be drafted (eighth round) as a starting quarterback in 1969 for the Buffalo Bills. "Shack" played for several teams and led the L.A. Rams to the Super Bowl 40 years ago. He is currently a senior personnel executive for the Detroit Lions. Poignant remarks were given by Samuel G. Freedman, tenured professor of journalism at Columbia University's Graduate School of Journalism, columnist for The New York Times, and award-winning author of seven acclaimed books most recently, BREAKING THE LINE: The Season in Black College Sports that Transformed the Sport and Changed the Course of the Civil Rights which chronicles the fierce competition between two rival legendary football coaches, Grambling's Eddie Robinson, and Florida A&M's Jake Gaither, their star quarterbacks, James Harris and Ken Riley.
Together they help change the face of sports in the south and the National Football League during a pivotal time in America's history.
The Fritz Pollard Alliance Foundation aims to increase access and opportunity for minorities interested in coaching, front office and scouting positions in the National Football League
ALL PHOTOS BY DON SMALL
(FOR MORE PICS CLICK NEXT)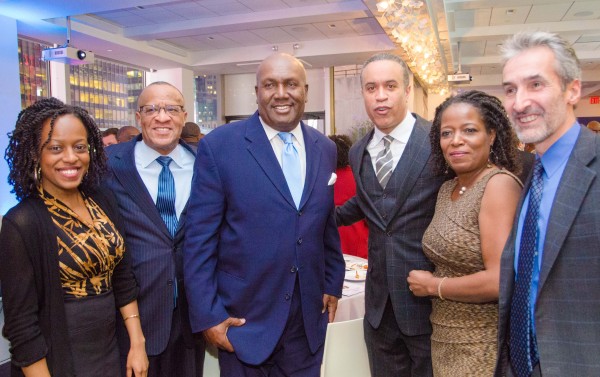 (FOR MORE PICS CLICK NEXT)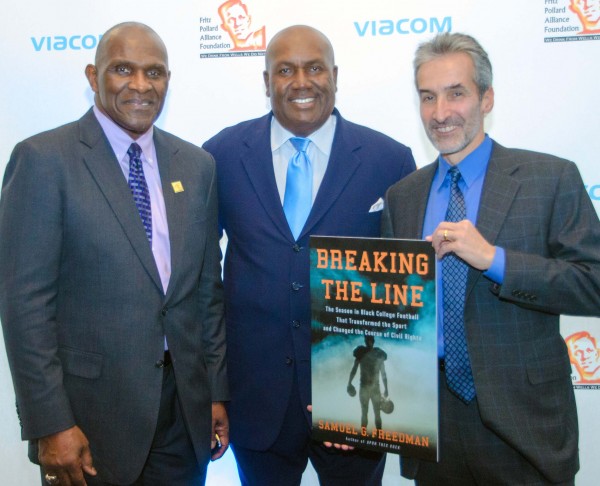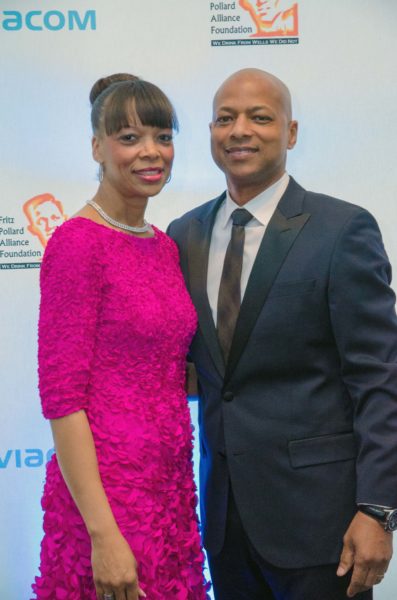 (FOR MORE PICS CLICK NEXT)