Indescribable Music Legend
I'm barely over the death of Natalie Cole and was thinking about going to her services today and now I learn that one of my absolute favorite musicians has also passed, the legendary icon David Bowie. Perhaps it really is true that stars die in threes. Ironically, he just released a new album a few days ago which I am sure will explode on the charts now.
Perhaps he, like Natalie, were at their best doing what they loved to do until the end. I was a very young kid when David Bowie hit the scene in the early 70s but I do remember him. He was an amazing artist who dared to color outside the lines and he refused to be bored.
Yesterday, at the age of 69 after an 18-month battle with cancer, he met his end. I regret that I never met him but I was in the same room with him and Iman once at an awards after party. At times like these I realize it's petty to be concerned about what your black guests would think or that you are bothering someone by telling them that you love their music and asking for a picture as I felt that night when I blew off a chance to meet him.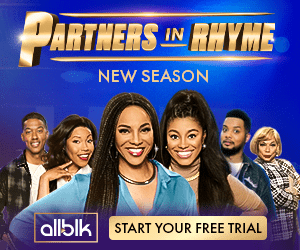 Now the opportunity is gone for good. Lesson learned. .
. just push your opinionated and predictable black friends out-of-the-way (or just get rid of them) go around the block to cross the street (a different route for a change), ask and take the damn picture with the Rock Star. Bowie was always a step staircase ahead of his predictable rock counterparts making him indescribable yet still incredibly successful, intriguing and a revolutionary as a musician.
He must have driven his label insane by doing things in the early 70s like announcing he or and/his alter ego Ziggy Stardust, by today's terms, a drag queen, was gay. In the early 70s that was enough to destroy a career but Bowie was always ahead of his time and outrageously bold. He was the first "New Wave" artist in the 70s before "New Wave" had a genre in the early 80s.
He pushed the envelope by being a singer and combining it with being a performance artist by wearing space costumes or makeup and wigs creating an androgynous persona that others replicated but were unable to duplicate. To say that he was in a class by himself is an understatement. Bowie's career started in the music industry with "The Rise and Fall of Ziggy Stardust and the Spiders From Mars" in 1972 but he had been performing and had a couple of other releases as early as 1968.
His alter ego "Ziggy Stardust" was a huge success. He enjoyed #1 crossover success, including an appearance on Soul Train with his huge multi-genre smash "Fame" which he wrote with the late John Lennon from the album Young Americans. The late Luther Vandross credited Bowie with giving him his first big break singing background on the album's title song.
Bowie continued to break the music barriers by even recording a Christmas song with Bing Crosby in the late 70s. Other memorable hits include: "Golden Years," "Let's Dance," "Under Pressure" and more. Bowie married international model Iman in 1992, they have a daughter Alexandria Zahra Jones who was born 15th August 2000.
The family is requesting privacy at this time of grieving. To that end, a quote: "Don't feel bad for people who Die after LIVING but feel sorry for people who are LIVING like they're dead. .
. . Live a great legacy.
" By me. RIP Bowie. My Favorite song incredible arrangement and production.
"Fame" Multi-Genre #1 smash. On Soul Train.
Originally posted on 2016-01-11 03:48:03