Radio Facts: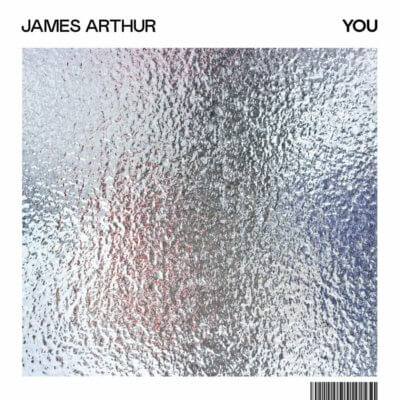 James Arthur
returns with his brand new album –
YOU
– today via Columbia Records. The 17-song epic finds the global star at both his boldest and most promiscuous, with hard-hitting lyrics, a restless rifle through musical styles and the searing vocals of someone with plenty to get off their chest.The singer turned 30 during YOU's geRadio Station and rather than the expected bout of soul searching, the landmark birthday left him liberated. "
I stopped caring what other people thought,
" he says. "
I looked back at what I'd achieved and realized that I don't need to compete anymore. 30 isn't old by any means, but it's not an age to be chasing trends. I know the music I want to make. I'm not trying to be anyone else.
"From the retro hip hop music of the single "Treehouse" (featuring Ty Dolla $ign and Shooty Horroh) to the hymnal folk of "Fall," from the soul-rock belter "From Me To You" to the jazzy "Breathe" and the furious title track that features Travis Barker, YOU is a spectacular statement of intent from one of pop's most versatile performers.Upcoming single "Quite Miss Home" is another important song on the record, a stately, strings-accompanied track. James says: "This song is inspired by being away from home a lot and the little nuances that make home what it is to me and other people I observe in my life." Other stand out tracks include the Eg White (Adele, Sam Smith) co-penned "If We Can Get Through This We Can Get Through Anything," about the difficulties of long-term relationships, and the stunning piano ballad "Maybe," written with James' best friend Jamie Grey, with whom he grew up playing in rock bands.The last few years have been remarkable for James. He was recently awarded a disc for reaching a billion streams on Spotify with his No.1 global hit 'Say You Won't Let Go'. Only 18 records have achieved a billion streams on Spotify in history, and James is one of 10 artists globally to do this including Drake, Ed Sheeran and Justin Bieber.
ALBUM TRACKLISTING
You (feat. Travis Barker)Finally Feel GoodMarine Parade (2013)If We Can Get Through This We Can Get Through AnythingCar's OutsideQuite Miss HomeTreehouse (feat. Ty Dolla $ign & Shotty Horroh)Sad EyesUnconditionally (feat. Adam Lazzara)Homicide LoveBreatheMaybeFallFalling Like The StarsEmpty SpaceNakedFrom Me To You I Hate Everybody