Originally posted on 2014-05-11 22:03:54
Radio Facts is sorry to report that industry vet Wes "Party" Johnson has died. Johnson is most well-known for his tenure at Def Jam records. He was suffering from cancer for several years and
passed
on Mother's Day. We will keep you posted on funeral arrangements.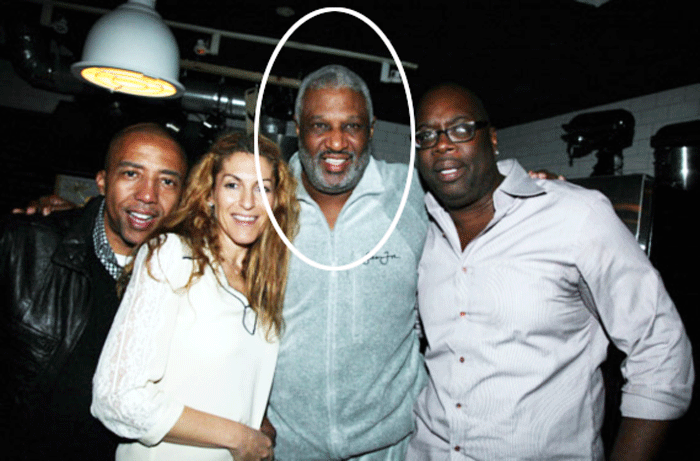 Wes' career began in radio as an on
air personality
at WEBB in Baltimore, the station known as "The James Brown Station. As an on air personality,Wes had a large and loyal following among listeners in Baltimore and his popularity quickly expanded into other areas like Arlington and Washington, DC. Because he was such a household name in the
Washington DC
area, Wes eventually accepted an offer as an
air personality
at DC's WOOK.As his career continued to blossom, Wes left WOOK to go to work for Great Bay Distribution as an independent promotions representative. During this time a new art form was emerging… Rap music. The presentation of this music was new, its creators were non established and
commercial radio
wasn't eager to format it. Wes "Party" Johnson, through his straightforward manner and natural talent for generating creative ideas, was instrumental in getting airplay for this non-traditional music on many area radio stations. He excelled at what was seemingly impossible… getting radio adds and airplay on Rap music!Through his keen vision and foresight, Wes realized the potential of this new art form, the need for his talent and a rapidly emerging niche. The next step was going into
business
for himself and the formation of his company, NO DOUBT PROMOTIONS. Because of the success of No Doubt Promotions, many artists with music that featured this new art form experienced airplay and huge sales that led to gold and platinum certifications. One label that benefited most from Wes' talents was a new Rap influenced company called Def Jam. Not surprisingly,
Def Jam Recordings
later recruited
Wes Johnson
to be their National Director of Promotions. Within three (3) years, his
business
acumen and instincts earned him the title of Senior Vice President of Marketing and Promotion.
Wes Johnson
was the creative marketing talent behind most of the commercially significant Rap and Hip-Hop artists whose sound would re-define the term "Urban," worldwide.While still at Def Jam, Wes started Randy Boy, Inc. His strong reputation and experience quickly attracted high quality promotion assignments. With the recent sale of Def Jam and his involvement now as a consultant, Wes is excited to devote his energies to NTR Enterprises, Inc.Wes is a native of Baltimore, MD. He is highly respected and honored by the music industry and his community. His awards literally number in the hundreds. According to Wes, his most notable award is the Lifetime Achievement Award given to him by
Def Jam Recordings
on their 10th Anniversary; LL COOL J presented the award. Also among his favorites is the GRIOT Award, given to executives who have given back to the community, which reflects Wes "Party" Johnson's dedication to helping his peers. (bio provided by Pat Shields)
Originally posted on 2014-05-11 22:03:54