Radio Facts: Radio Facts: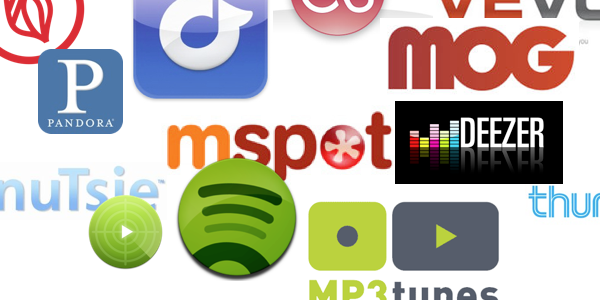 With Spotify, Pandora, TIDAL, Apple Music, and a host of other streaming sites battling for the top spot in the streaming industry, it is all starting to make sense why the industry is so viable to the power players in the game.   Newsweek reports  that revenue from streaming music sites exceeded CD sales for the first time.   This is a key indicator of its growing significance as the leading source of earnings for the music industry.
While Spotify reported a substantial  increase of more than a million subscribers for its premium service, digital downloads were on the decline, dropping 9 percent during that same time period. With everyone anticipating the arrival of the new Apple Music, Pandora securing the rights to own a terrestrial radio station, and Jay Z streaming live concerts for TIDAL users only, the competition is getting thick and the major players are making major moves in an effort to position themselves at the top.
Given this significant change in the paradigm, artists and music publishers  remain focused on shifting the regulations on royalty payments to songwriters via these streaming portals.  Several reports indicate that a number of high-profile musicians, from Taylor Swift, who had her music removed from Spotify,  Rihanna, Melissa Etheridge, Aloe Blacc, who said Spotify is killing music,  to Tom Waits, are calling for regulations that give songwriters a greater degree of negotiating power. If artists and labels acquire more negotiating power then that is obviously a win for for the artists but it could mean a slow death to the current streaming industry as it stands.   With performance rights organizations like ASCAP pushing Congress to understand the importance of modernizing federal music licensing regulations to keep up with innovation in the marketplace, the streaming industry has many key players to satisfy in order to continue its rapid growth.