Radio Facts: Radio Facts: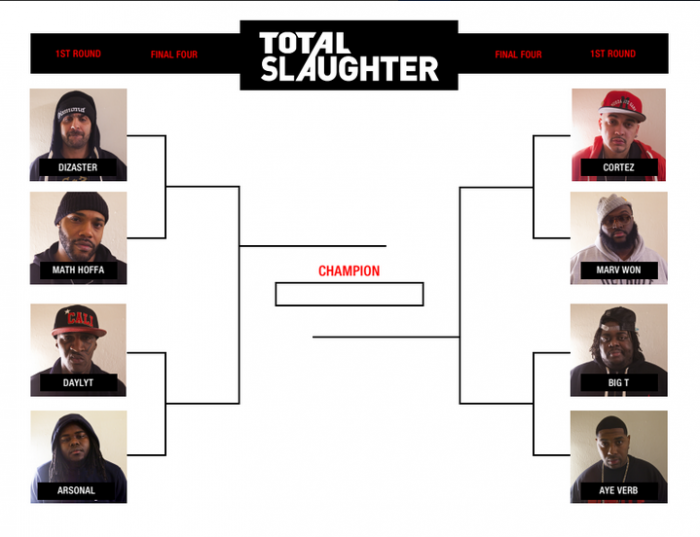 Electus Digital announced today a licensing deal with Fuse, the national television network dedicated to music, for exclusive domestic television distribution of original battle rap reality program Road to Total Slaughter. Fuse will debut new episodes of the four-part competition series weekly, beginning June 18. Co-produced by Shady Films and Electus Digital's WatchLOUD.com, Road to Total Slaughter will determine the undercard contenders for the first-ever live Total Slaughter rap battle main event, which will take place on July 12 in New York City.
Road to Total Slaughter will feature eight of the top battle MCs in the country living together as they vie in a single-elimination tournament, for the chance to perform later this summer on the biggest stage in the history of battle rap. The new generation of stars will be mentored along the way by battle rap legends Loaded Lux and Murda Mook, with each of the four episodes culminating in a high-stakes, drama-filled battle judged by the Shady Records super-group Slaughterhouse. The eight battle rappers competing in Road to Total Slaughter are Arsonal (Newark, NJ), Aye Verb (St. Louis, MO), Big T (Chicago, IL), Cortez (Brooklyn, NY), Daylyt (Watts, CA), Dizaster (Los Angeles, CA), Marv Won (Detroit, MI) and Math Hoffa (Brooklyn, NY).
Fuse will air the first episode of Road to Total Slaughter on Wednesday, June 18 at midnight, with subsequent episodes to roll out weekly on June 25, July 2 and July 9. The network will also air the special Bright Lights on July 10, which will provide a documentary-style look inside the lives of the four Total Slaughter headliners—Joe Budden, Loaded Lux, Murda Mook, and Hollow Da Don—as they prepare for the main event. Following the release of each episode on Fuse, WatchLOUD.com will post extended, uncensored versions of each episode of Road to Total Slaughter, as well as Bright Lights and other bonus footage. Executive producers on Road to Total Slaughter and Bright Lights are Ben Silverman, Drew Buckley, Evan Bregman and Montrel McKay of Electus, and Paul Rosenberg and Marshall Mathers of Shady Films.
"This partnership with Fuse provides an invaluable platform to bring the culture and sport of battle rap to a wider audience," says Montrel McKay, Executive Director of Development at Electus. "The team at Fuse believes in our and Shady Films' vision for the potential of battle rap, and it's exciting to have a partner who's willing to take an unfiltered and authentic look into this world."
Total Slaughter will be the debut live main event for the newly formed battle league of the same name, which was launched earlier this year by Eminem's Shady Films and Slaughterhouse. The event will take place at Hammerstein Ballroom at Manhattan Center in New York City on Saturday, July 12. Tickets are available now through Ticketmaster.com. For more information and updates on Road to Total Slaughter or the Total Slaughter league and event, please visit www.WatchLOUD.com and www.ShadyRecords.com.