Radio Facts:
Lady B in the Afternoon Debuts on Monday, April 27, 2020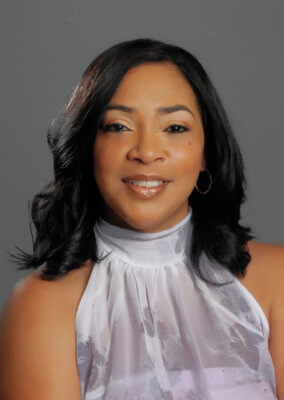 Radio Facts: Lady B in the Afternoon is set to debut on Radio One Philadelphia's Classix 107.9 on Monday, April 27, 2020. The show will air weekdays from 2:00 p.m. to 7:00 p.m. EST and feature the renowned radio personality and urban Philadelphia pioneer, Lady B.
"Classix 107.9 FM plays R&B from the 70's & 80's – the perfect mix of music for both Lady B and Philly," Radio One Philadelphia Program Director Jay Dixon said. "Afternoons is where Lady B shines. Philly radio grew up on Lady B. We're so happy to have her back in this time slot – bridging music, the community and people, every weekday from 2:00 p.m. to 7:00 p.m. With her team, DJ Touchtone and Roxi Fab, Lady B is like medicine for the soul."
Lady B will continue to host her popular Basement Party mix with DJ Touchtone on Friday and Saturday nights. Her mix party is a staple part of her brand, which her listeners have come to expect and enjoy.
"I'm thrilled to have the excitement of Lady B and DJ Touchtone and all that the show brings to Classix back in HER daypart. After a tough day, this will be the PM Drive show to put you in a great mood in the afternoon and for your ride home," stated Ezio Torres, Radio One Philadelphia Station General Manager.
"I am more than thrilled to be going back to my original time slot on the radio!" commented Lady B. "I love entertaining my folks while they are in their cars! So, please join me every day, Monday through Friday from 2:00 p.m. to 7:00 p.m., with the Basement Party on Classix 107.9. We're BACK!"
Wendy Clark, better known by her stage name, Lady B, is a groundbreaking, female American rapper and radio DJ from Philadelphia, Pennsylvania. She was one of the first to record a single, and her hit, titled "To the Beat Y'all, became a stock rap phrase. "To the Beat Y'all" was first released by TEC, a local Philadelphia-based record label, and was re-released in 1980 by Sugar Hill Records. Lady B was one of the first DJs to play rap records on the radio outside of New York. She debuted artists such as Will Smith and Soulsonic Force at the start of their careers. In 1984, Lady B moved to Philadelphia's Power 99 FM and started the program "The Street Beat," which ran until 1989. In 2002, she received the Philly Urban Legend Award. Her career path also took her to Sirius Satellite Radio in New York City before her return to Philadelphia, where she worked at WRNB 100.3 until December 2017.