WQHT (Hot 97) ANNOUNCES ON-AIR PERSONALITY AND

PROGRAM DIRECTOR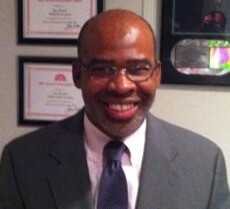 WQHT HOT 97 FM, the #1 station for Hip-Hop and R&B in the world, is excited to announce the addition of two newcomers to the Emmis New York brand. After a thorough search for the next leading Afternoon Drive host, HOT 97 welcomes Nessa from KYLD in San Francisco.
Since 2010, Nessa has hosted the night show for KYLD, where she was heard in more than 25 markets including Los Angeles and Chicago. She can also be seen on MTV/MTV2, hosting various programs such as Girl Code and The Real World Ex-Plosion After Show.
Nessa will take over the 3 p.m. to 7 p.m. time slot alongside DJ Enuff, whose mixes reign supreme in providing listeners with the hottest hits in Hip-Hop. The current host, Cipha Sounds, will remain with the station, transitioning into other on-air responsibilities.
"We are thrilled to welcome Nessa to the HOT 97 family, and can't wait to have her hit the airwaves in New York!" states Deon Levingston, General Manager of HOT 97/Emmis NY. "Her energetic personality and upbeat nature will be a refreshing transformation in the biggest radio market in the country."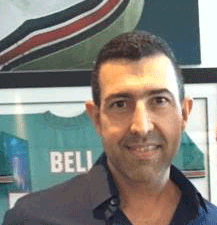 "Working for HOT 97 is a dream come true!" states Nessa. "I want to thank Jimmy Steal, Rick Cummings, and Deon for this amazing opportunity, as well as my mentor, Cat Collins. New York, let's go!"
HOT 97 is also excited to announce that radio veteran, Pio Ferro, (lower image) has accepted the position of Program Director for HOT 97. Current PD, Jay Dixon, who took on the role in July 2014, will return to a consulting role with Emmis NY, staying on as a consultant for HOT 97, as well as sister station, WBLS, while working with other radio stations across the country.
"Emmis NY embarked on a worldwide search for the ideal candidate for HOT 97 and our premier programming," adds Deon Levingston.
"We're excited to have Pio on board and to see the HOT 97 brand grow even further under his leadership, and thank Jay Dixon for his endless support during this transition."
Ferro's most recent successes include working as the National Program Director for Spanish Broadcasting System, where he oversaw programming for stations across the country including KLAX in LA, WSKQ in New York, and WXDJ in Miami. In 2009, Ferro became Program Director for KMVK in Dallas while overseeing programming for stations in Houston, DC, and Tampa, before moving to Beasley Rhythmic CHR in Miami in 2012.
"I am beyond excited to have the opportunity to lead HOT 97 with Ebro, Laura Stylez, and Rosenberg in the morning, and a beast like Funk Flex at night," exclaims Ferro. "With the enthusiasm and passion of our newest personality, Nessa, we know she's going to crush it in the afternoons."
Under Ferro's new leadership, HOT 97 will begin a nationwide search for a new host for the Midday position from 10 a.m. to 2 p.m. as we confirm the departure of Dennis Rivera.
We thank Dennis for his talent, service, and commitment to Emmis and the HOT 97 brand for the past 20 years, and wish him well on his future endeavors.
"I'm looking forward to announcing the next HOT 97 Midday superstar, which I'm currently looking for," adds Ferro. "This is an exciting time for HOT 97, and I'm honored to be a part of it."