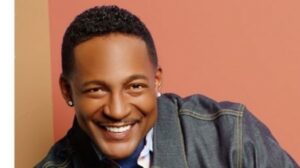 Radio Veteran skip murphy Returns to the Charlotte Airwaves
Radio One, Inc. announced today that radio veteran and Charlotte radio legend skip murphy will be returning to the Charlotte airwaves beginning Friday, December 9, 2011. skip murphy will be filling in for Tom Joyner of the Tom Joyner Morning Show, heard locally on My 92.7 (WQNC), while Joyner takes a holiday break. skip murphy will be heard along with Tom Joyner Morning Show side kicks, Sybil Wilkes and Jay Anthony Brown from December 9 "" 23, 2011.
With over 30 years of broadcasting experience, skip murphy began his radio career in Charlotte, and relocated to Dallas-Ft. Worth in 1993. He has hosted morning radio for a span of 28 years during his career. Upon moving to Dallas, Murphy was the long-time morning man on KKDA "K104″ and was the #1 rated morning show personality for over 10 consecutive years. He was later heard on Urban AC sister KRNB in the afternoons.
Nate Bell, My92.7 (WQNC) Program Director says, "Skip is a proven morning man that connects with the audience, and can provide a very timely, relevant morning show. We're pleased to have him back on the air in Charlotte."
Vice President/General Manager of Radio One, Inc. "" Charlotte, Debbie Kwei-Cook adds, "skip murphy created the mold for Charlotte's successful radio personalities. He's a native to the Charlotte area who made his show funny, interactive and relevant to the community. skip murphy is Charlotte! I worked with him in the early 90's and even though he's only filling in for Tom Joyner , I'm anxiously looking forward to hearing him on the air again!"
skip murphy is no stranger to the Charlotte market and Radio One, Inc. is excited to have him back on the Charlotte airwaves!