April Powers Brings Corporate and Nonprofit Diversity Management Experience with Global Expertise.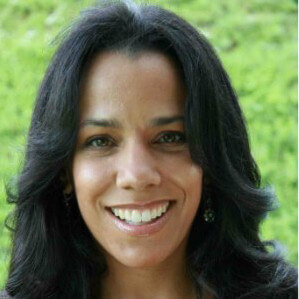 The Society of Children's Book Writers and Illustrators announces today that April Powers has joined the organization as its inaugural Chief Equity & Inclusion Officer, effective June 3, 2020. Powers brings over 15 years' experience in diversity, equity, inclusion & belonging, training, recruiting, community outreach and leadership to the position. Her latest role has been running her own global inclusion consulting and training firm, First Impression Rx, which serves Fortune 50 government and nonprofit organizations. Her previous diversity roles at Nestlé USA and Amgen, as well as her nonprofit clients bring a depth of knowledge to the role on a global scale, with a nonprofit lens.
Powers will be integral to guiding SCBWI, its leadership team, the Equity & Inclusion committee, and the regional chapters in their programs, policies, opportunities and challenges related to DEIB (diversity, equity, inclusion, and belonging) matters. The Chief Equity & Inclusion Officer will be the SCBWI's spokesperson for DEIB internally and externally. She will help inform the SCBWI leadership team, as well as regional chapters, on DEIB strategy, best practices, training efforts, and success metrics. Additionally, Powers will collaborate with SCBWI functional leaders to make sure all processes, programs, and policies are infused with a DEI sensibility.
"We have spent many months in search of the right candidate for this critical position," commented Lin Oliver, SCBWI Executive Director. "Hiring April could not have come at a better moment in history as we all struggle to dismantle long-standing racial injustice and implicit and explicit prejudice. Our writers, illustrators, and translators must speak for and to all the world's children. April's deep expertise and passion in this area will propel us as an organization and as individuals to reach that goal." 
Reflecting on her new position, Powers commented, "I am thrilled to be a part of an organization that contributes to so much joy for so many families, including my own. Supporting ALL writers, translators, and illustrators for ALL children will be an important part of our mission going forward and I'm proud to lead that charge. As a bilingual multihyphenate person: multicultural/religious, mixed-race, cisgender straight woman with LGBTQI+ and multi-ethnic family, I grew up never seeing myself nor my family represented in popular culture. At this sad time in history for our human family, we are a part of a community that can bring light, joy, humor, and connection. My goal is to bring even more to SCBWI–more people, more inclusion, more understanding."