Radio Facts: Radio Facts: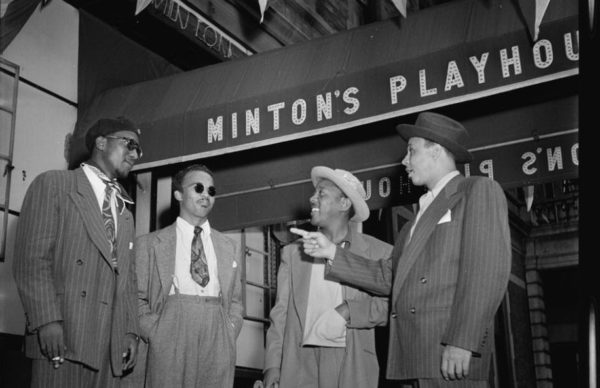 Ray Chew and Vivian Scott Chew have announced that their production company, Chew Entertainment, will celebrate African-American History Month at historic Harlem eatery Minton's (206 West 118th Street, New York, NY). "Our Music, Our History" will be a two-day event on Monday, February 24th and Tuesday, February 25th and will feature two sets each evening at 7:30pm and 10pm.
Former Time Warner CEO and music lover Richard Parsons, along with his business partner Restaurateur/Chef Alexander Smalls are responsible for the rebirth of Minton's which they renovated and re-opened in October. An incubator for the Modern Jazz era, Minton's once hosted late-night jam sessions by iconic African-American musicians and vocalists such as Thelonious Monk, Charlie Parker, Billie Holiday, Ella Fitzgerald and Dizzy Gillespie.
Monday, February 24th will showcase the musical styling of Grammy-nominated blues guitarist, James "Blood" Ulmer www.jamesbloodulmer.com. Interestingly, "Blood" played in the Minton's Playhouse house band for 6 months at 6 days a week up until the day it closed in 1974.
The evening of Tuesday, February 25th highlights the growing popularity of the new face of jazz with soulful singer, songwriter and guitarist Leon Timbo www.leontimbo.com. Rounding out both evenings will be acclaimed musician and Music Director, Ray Chew ("Dancing With the Stars," "American Idol," and "The 65th Primetime Emmy Awards").