Radio Facts: Radio Facts: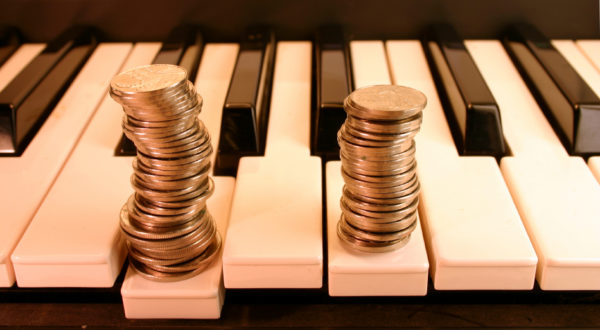 Canadian music labels (businesses that range in size from major labels to artist-owned imprints) this week began receiving an additional $2 million in accelerated and additional royalty distributions through an efficiency and data improvement project by CONNECT Music Licensing and Re:Sound Music Licensing, while other rights holders in Canada will enjoy benefits from a spin-off effect.
"In an environment of reduced sales of music and scrutiny of every single penny of potential earnings, we are thrilled that this project has increased the royalties for our rights holders by millions of dollars," says Graham Henderson, President of CONNECT Music Licensing. "We strive for efficiency, transparency and innovation, and together with our partner, Re:Sound, are proudly leading efforts to increase the efficiency of collective licensing in Canada and put more money directly in the pockets of rights holders."
The improved efficiencies reflect a 28% decrease in administration costs, or $1.2 million annually, which will be paid out in additional royalties to the 2,700 members of CONNECT. This is the result of a June 16, 2016, announcement that rights holders represented by CONNECT would start receiving their neighbouring rights and private copying royalties directly from Re:Sound, the not-for-profit organisation mandated under the Copyright Act to collect these royalty streams. The move also accelerates royalty distributions.
In addition, a significant investment in new technology by CONNECT, significant improvements to data streams from CONNECT's member labels, and work by CONNECT and Re:Sound to exhaustively analyze and synchronize each organization's data in order to create a single repertoire database, have resulted in added royalties for CONNECT members as well as other rights holders in Canada. Specifically, these measures have freed up an additional $1 million in royalties for labels. CONNECT's members have already begun to see the benefits in royalty payments issued this week. As a spin-off benefit, another $1 million in royalties are available for distribution to performers signed up through Re:Sound's member organisations ACTRA, MROC and ARTISTI. These gains extend to rights holders in every province.
"The increased royalties are particularly notable as they result from our drive to improve royalty collection in line with international best practices, as opposed to adding revenues from a new music service or higher tariff award from the Copyright Board," Henderson remarks. "Organizations like CONNECT and Re:Sound exist only to serve rights holders, and today we have delivered on that promise."
The improved metadata and transparency at the heart of these measures will provide ongoing benefits to all record labels and performers, and will help to bring Canada into line with industry best practices.