Radio Facts:
Editor's Note: Interesting. Sports has ALWAYS reminded me of modern day slavery which is why I don't watch.
15-yr NFL Vet & Atlanta Radio Host Wayne Gandy slams Common's "Slave Master Mentality"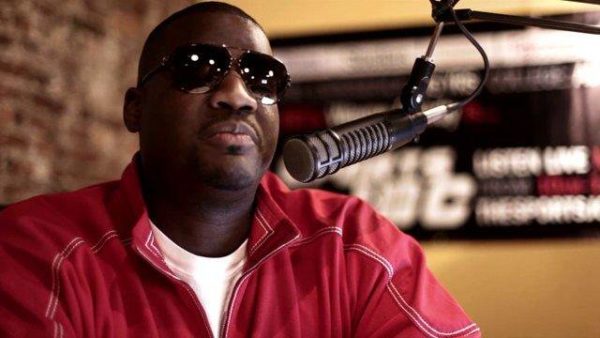 Former NFL Falcon says no black man in this country knows anything about being owned by a slave owner.
 In response to hip-hop star/actor Common's comments, 15-yr NFL Vet and Atlanta radio morning man Wayne Gandy took to the mic this morning slamming the outspoken star's "slave master mentality" description of Dallas Cowboys' owner Jerry Jones.
Gandy said, "Common and no black man in this country knows anything about being owned by a slave (owner). It's one of those statements we need to remove from our conversation."
We like to say "slave mentality", we love to say how somebody "treatin us like a slave". We don't know, we ain't even witnessed it. But we love to throw that around as a way to discredit someone.
The former Atlanta Falcon further explained, "… why were are NOT slaves, Common, is because you actually can quit your job. You see, slavery you couldn't quit. And if you mentioned quitting (or) if the foreman on the slave plantation thought you might be thinking of quitting, he might snatch you and hit you with that whip."
Wayne Gandy took the first segment of his show defending Jerry Jones and said, "Cowboys players are not slaves, they have a boss. These guys can take a knee at the mall, they can take a knew outside in the parking lot by their car and anywhere else."
"Let's stop with the "slave master mentally"!
AUDIO FROM WAYNE GANDY'S MONOLOGUE (1min :53secs)
https://www.spreaker.com/user/thesportsjoc/10-11-17-sports-joc-show-monologue-on-co
Wayne Gandy hosts the syndicated "Sports Joc Show" where sports and entertainment intermingle, covering daily hot topics from Sports, News and Entertainment. Daily features like Joc of The Day, The Red Zone, Player's Lounge and a daily commentary called The Ocean Segment have become staples and listener favorites.