Digital and Radio Facts: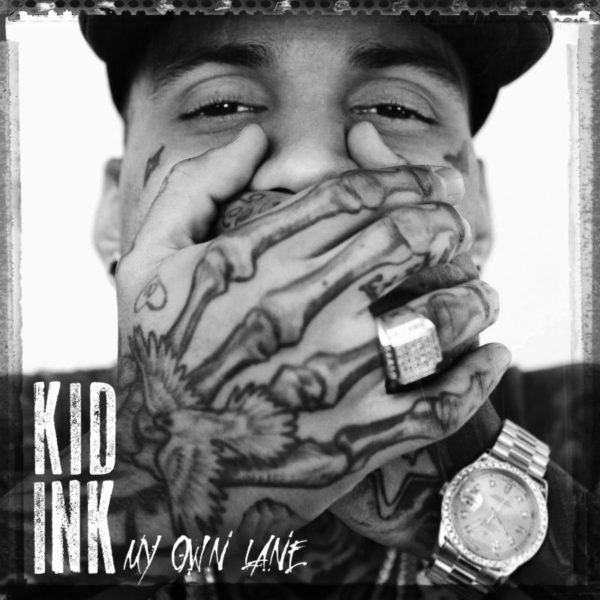 KID INK REVEALS TRACK LISTING FOR MY OWN LANE
MAJOR LABEL DEBUT SET FOR JANUARY 7TH RELEASE
ON THA ALUMNI MUSIC GROUP/88 CLASSIC/RCA RECORDS
GUEST APPEARANCES BY CHRIS BROWN, A$AP FERG, PUSHA T,
MEEK MILL AND MORE
SHAZAM SELECTS KID INK AS ONE OF 2014 NEW ARTISTS TO WATCH
MAKES GLOBAL IMPACT ON RECENT SOLD OUT ROLL UP EUROPEAN TOUR
[New York, NY – December 7, 2014] From Los Angeles to London and beyond, 2014 is destined to be the "Year of Kid Ink" as the burgeoning global hip-hop star is set to release his Tha Alumni Music Group/88 Classic/RCA Records debut album My Own Lane on January 7th. The album will be available for pre-order at select online retailers on December 17th.
Leading the way for Kid Ink's highly anticipated release is the hit single "Show Me" featuring Chris Brown which is currently the #1 Greatest Gainer at Rhythmic radio building towards Top 10 at Rhythmic and Top 20 at Urban radio.
Selected by Shazam as one of "2014 New Artists To Watch," Kid Ink has enlisted notable guest appearances by Chris Brown, A$AP Ferg, Pusha T, Wale, Meek Mill, Elle Varner and more. My Own Lane also showcases an onslaught of head-nodding production by DJ Mustard and others. The standard version of My Own Lane is packed with 13 tracks while the deluxe edition includes 4 additional tracks which will be offered for a limited time at Best Buy and Best Buy.com.
This past spring Kid Ink released his ALMOST HOME EP to rave reviews by XXLMag.com, TheSource.com, amongst others, supported Kendrick Lamar on his "good kid, m.A.A.d city World Tour," and recently wrapped up his successful, sold out 14-date "Roll Up European Tour."
MY OWN LANE TRACK LISTING:
01 Hello World
02 The Movement
03 Show Me feat. Chris Brown
04 Iz U Down
05 We Just Came to Party
06 Main Chick feat. Chris Brown
07 No Option
08 Murda feat. Pusha T
09 Rollin'
10 Tattoo Of My Name
11 No Miracles feat. Elle Varner & MGK
12 I Don't Care feat. Maejor Ali
13 More Than A King
DELUXE EDITION TRACKS:
14 Star Player
15 My System
16 Bad A** feat. Meek Mill & Wale
17 Bossin Up feat. A$AP Ferg