If Attorney Kevin Gough was not happy with the Reverend Al Sharpton showing up for the Ahmad Arbery trail, he was probably really upset when he looked up and saw the legendary Jesse Jackson present today.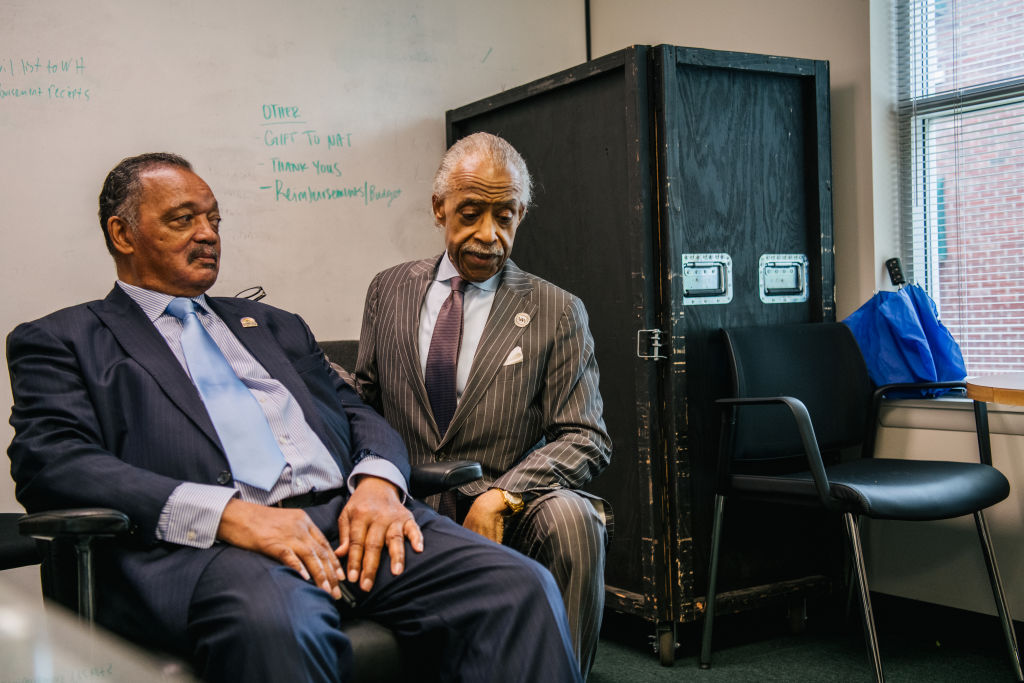 Instead of retracting his statement, which is clearly, racist when Gough told the presiding judge that 'We don't need any more black pastors in the courtroom' Gough emphasized it today by saying, "How many pastors does the Arbery family have??? We had the Rev. Al Sharpton here earlier… uh, last week. I'm not keeping track, but I don't know who Rev. Jackson's pastoring here." According to TMZ

Jackson, who is recovering from a severe bout with COVID and a recent fall that landed him in the hospital managed to show up in the courtroom.

The Arbery family is making space for these legends to sit and watch the trial as their pastors, not making the defense attorneys happy.
But the defense is claiming that the presence of Jackson and Sharpton are to intimidate the almost all-white jury.
Without a doubt, they will probably be even more Black pastors showing up after Kevin Gough's statement. This is going to be very interesting.