About a month ago, WBLS PD Skip Dillard (WBLS and WLIB) took an issue of Radio Facts hit magazine "Celebrating Women of Color in Media" to Africa with him on his vacation. There, he met Nonalo Tose at Radio 2000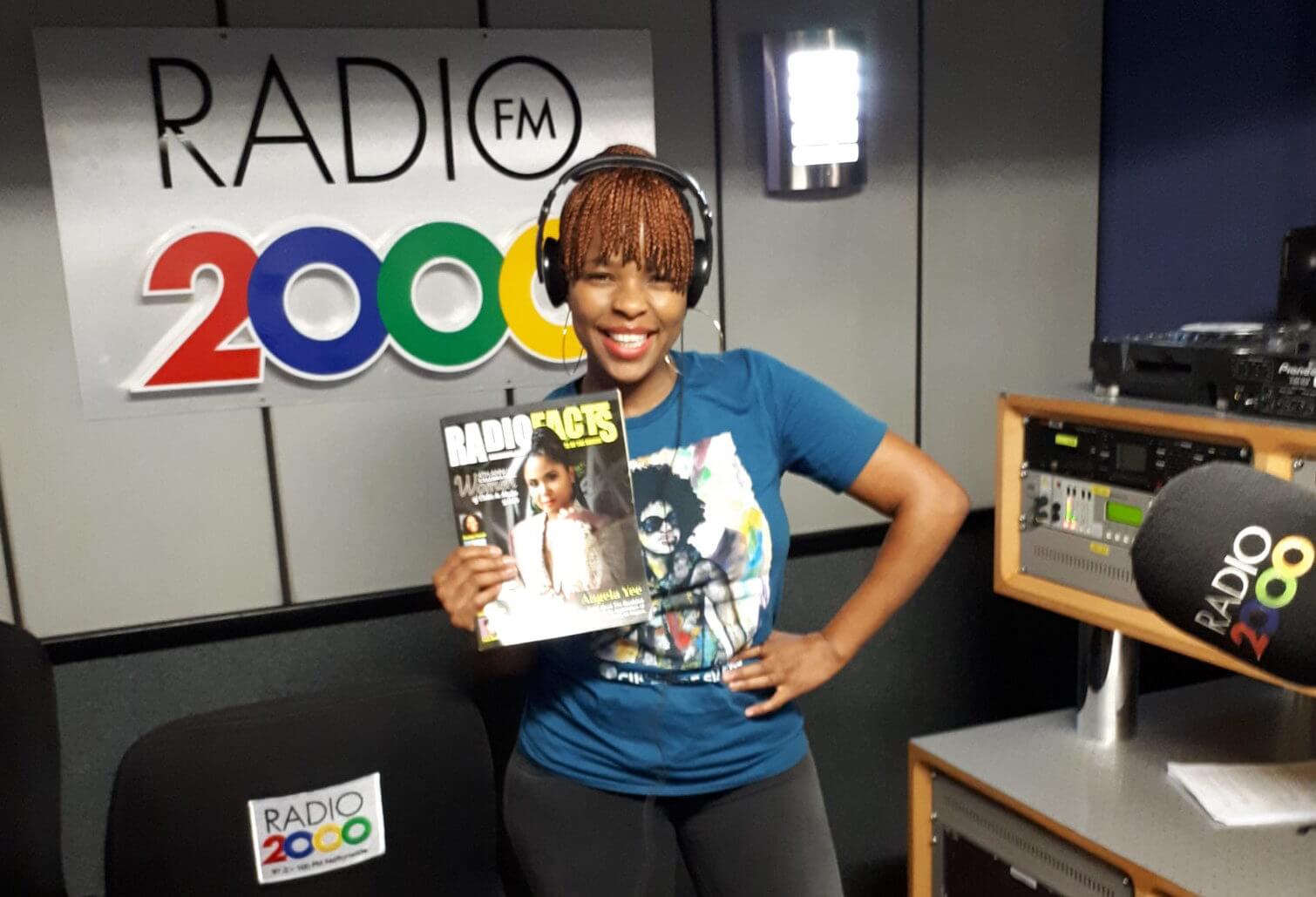 … Ironically, she does an event there called Boss Moves Media which celebrates women in media. Skip gave her a copy of the magazine and then sent me this pic. Nonala Tose co-hosts the Phat Joe morning show 6a-9a on Johannesburg's Radio 2000."…the benefit of having 11 official languages means that the national broadcaster houses 19 radio stations to accommodate each language in the public broadcasting space.
How did you get started in radio?
Nonala Tose: I attempted varsity radio in my days at the University of Cape Town but only ever did the training but since then the radio bug had bitten me and I was itching to be a broadcaster. When I then graduated in 2008 and pursued a career in Recruitment having majored in psychology and Organisational In Psychology; I only lasted 3 months in corporate and it was all thanks to the recession.
As I was standing outside waiting for a taxi ride home on my last day at the office; I heard about a radio academy while listening to YFM which is the biggest youth station in South Africa. I joined this Y-Academy in 2009 and have never looked back since.
Where are you from?
I am from a small town called Komani in the Eastern Cape Province of South Africa. I grew up in a humble 4 room house at the foot of a mountain in a location (hood) called Kwa Themba.
What city are you in?
I live in Johannesburg, the economic bedrock of Africa. Unlike the town that I am from, with a quiet, rural landscape and a few people; this city is buzzing and over capacitated. Jozi as we affectionately call it is home to dreamers and doers. Quite like New York City, if you can make it here then you can make it anywhere.
What are the hottest five songs in Johannesburg right now?
A new sound is taking over the radio and club scenes in South Africa called "AmaPiano" which is a term used to describe keyboard producers. The songs topping the charts are: Samthing Soweto – Akulaleki (dance)De Mtuda and Njelik – Shesha Geza (amapiano)KayGee Daking – Kokota (amapiano) Sho Major – John Cena (afro-pop)Shane Eagle ft Nasty C – Paris (hip hop music)
Does Africa have its own form of Hip-Hop? If so who is really hot right now?
Certainly. South African Hip-Hop has grown tremendously and so has the culture. There are a few artists who have adopted the international sound of the genre but generally, our hip hop music has a unique flavour.
My best male hip hop music artist has to be Nasty C, his flow is crisp and verses are tight although he hardly raps in vernacular. Amongst the females a certain television presenter surprised everyone when she decided to try out hip hop music and without a doubt, Boity is doing her thing and giving other rappers a hard run.
What do you think about American radio?
American Radio is pioneering because it is a benchmark on how great radio sounds. I received my radio training doing case studies on Howard Stern and Robin Quivers. I do believe the American radio industry is saturated but this just means that the listener is spoilt for choice.
One thing that fascinates me about the industry is how many internet stations exist and how easily accessible these are.The last time I was in the States I took a Delta Airline flight from NYC to Orlando Florida and I was in awe of the entertainment available onboard. I would love to see that many radio stations on an airplane here in Africa one of these days. I am highly inspired by the radio industry in America and I am looking forward to being an integral part of it.
Do you have the same types of formats that flow throughout the day (urban, urban contemporary) or do you have different types of shows on your station?
Yes, we do have the same formats however the benefit of having 11 official languages means that the national broadcaster houses 19 radio stations to accommodate each language in the public broadcasting space. The rest is made up of urban contemporary and top 40 hit music stations.
What else do you do to complement your on-air activities?
I am a seasoned broadcaster with 10 years of radio experience and currently hosting the breakfast show of one of South Africa's fastest-growing nationwide stations, Radio 2000, with over 1 400 000 terrestrial and digital listeners. I would say I am one of the top radio personalities in South Africa right now and yet I still have lots more room for growth and development.
I approach radio holistically too with my media training and development programme titled Boss Moves Media where we develop Girls and Women in Media by bridging the gap between leaders in media with young professionals and students, here is a video to give you a glimpse into what it is all about: https://youtu.be/ed34F7KI7WA.
Radio 2000 is a public broadcasting station so its mandate by nature is community development and there various events like Mandela day community work that we do as well as broadcasts in prisons with the vision to set the captives mentally free.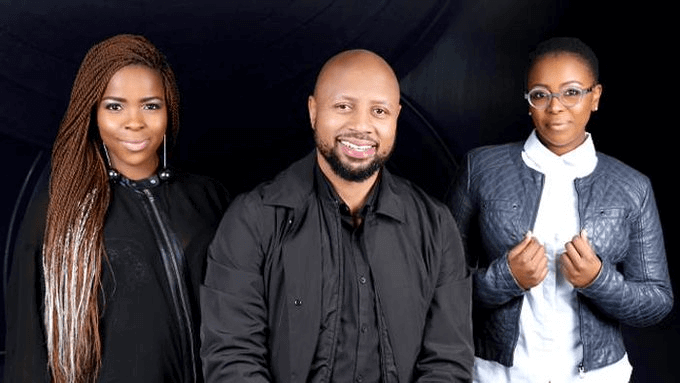 Who is your competition?
My competitors are all the other breakfast show hosts in South Africa. Other than that as a media personality, I am obviously up against my peers in the industry because we are vying for the same gigs. I do own a production company of my own and focus mostly on digital content, having done work for the likes of Global Citizen. So I also see other media houses as my competitors too in this space.
How do you incorporate technology into your show?
Live streaming is the best way we try to get our show out to our audience and expand our reach. It is informal at the moment (using phones) but I am working on officially offering this service in 360 degrees for my show using my resources to churn out professional video quality every time.
The 360 live streaming will be something new in the radio broadcasting space. Other than this we use social media to the max and other apps like Whatsapp which allows our listener to send voice notes and texts in realtime.
Are you free to program your own show or do you have program directors?
We do have programme directors and producers on the show however it is up to my cohost and I to find exciting ways to execute the content. Sometimes content is developed on the spot and we divert from the script depending on the needs at that particular moment.
Have you worked at other stations?
Yes my career started at YFM (urban top 40 youth station) followed by Kaya FM (adult urban contemporary station) then Umhlobo Wenene FM (African language public broadcasting station and here I broadcasted in isiXhosa the official Wakanda language which is my mother tongue) next was 5FM (top 40 station) and now I am at Radio 2000 (urban contemporary station).
Do black announcers get to work in various formats there or is it like the States where you are primarily on black music stations?
Our country has come a long way in removing racial divides so no there is no black and white stations however because of our language differences you will hardly ever find black people on predominantly Afrikaans or Indian station and vice versa.
What are some of your best promotions at the station?
Leading up to the Standard Bank Joy of Jazz Festival last month our breakfast show had live and unplugged sessions in the last 30 minutes of our show and this was set up at the broadcaster's foyer where thousands of staff members walk through.
This was incredible because it brought jazz alive at the South African Broadcasting Corporation and at the same time, the client was able to appeal to people who would not have found interest in attending. We had the likes of Raheem Devaughn, Sipho Hotsicks Mabuse and many more give us a glimpse of what to expect at the festival for over 3 months every Friday.
Do you have syndicated shows there or is the focus more on local talent?
Syndication has been done before by Prime Media when Ryan Seacrest was on the afternoon drive show while doing breakfast in the States but it has not been done since then. The industry is hungry for that kind of collaboration right now, the talent is plentiful and the time is ripe.
Tell us about the other full-time staff
There is a huge divide between full-time staff and freelancers in general and we only ever get to meet each other at station events or in the office, other than that everyone pretty much does their own thing. We have most of the on-air talent as freelancers as well as the technical and content producers working as contractors.
Then upstairs or outside of the studio the staff complement is typically made up of a station manager who runs the whole station, the programmes manager who is responsible for on air programming, the marketing manager and events coordinators, the sales executives and music compilers.
Who are some of your favorite Radio DJs in the states?
I love Angie Martinez's style of radio she is cool and relatable on the air plus her hip hop music background makes her incomparable. I had the privilege of stepping into the Hot97 studios and got to witness Megan Ryte and DJ Envy on the decks while live on air which I thought was sleek and a treat to watch.
Although she is no longer on radio I love Wendy Williams and her honesty in broadcasting, we tend to not be ourselves when the microphone is on and from the podcasts I have listened to of hers, she was not shy to tell it like it is. I still love Howard Stern and like I said I was schooled in radio on him so I love to see that he is still holding it down.
Anything else?
With Africa being the new frontier I would love to see us break the mold and broadcast internationally whether on syndicated shows or USA based projects. I am actively trying to bridge this gap and hopefully, you can hear me on one of the radio stations out there soon.
There is no doubt that digital has far surpassed terrestrial and podcasting is allowing many more people to be heard worldwide. It is with this in mind that I will be launching my podcast based on Girls and Women in Media in 2020 and I would love to share this with you when it happens. Thank you and have a blessed day.