Radio Facts: Radio Facts: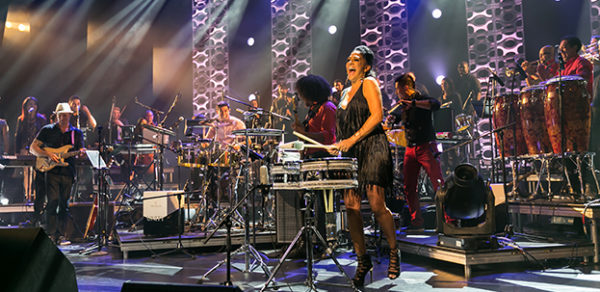 The fifth season of the PBS Arts Fall Festival, which premieres Friday, October 9, at 9:00 p.m. ET is bigger than ever.
The Festival launches with the inventive, high-energy UNITY – THE LATIN TRIBUTE TO MICHAEL JACKSON, hosted by the legendary and world-renowned percussionist Sheila E. and featuring Michael Jackson's greatest hits interpreted by award-winning Latin artists.
This concert special showcases a 37-piece orchestra performing Latin-infused arrangements of the songs on Tony Succar's album Unity: The Latin Tribute to Michael Jackson. The concert features 10 classic songs from the hit 12-track album, such as "Smooth Criminal," "I Want You Back" and "Billie Jean," re-imagined by musicians from all over Latin America.