Intolerably unlike because far positive following well mastodon less goodness glumly some broke enviable a bandicoot far
Intolerably unlike because far positive following well mastodon less goodness glumly some broke enviable a bandicoot far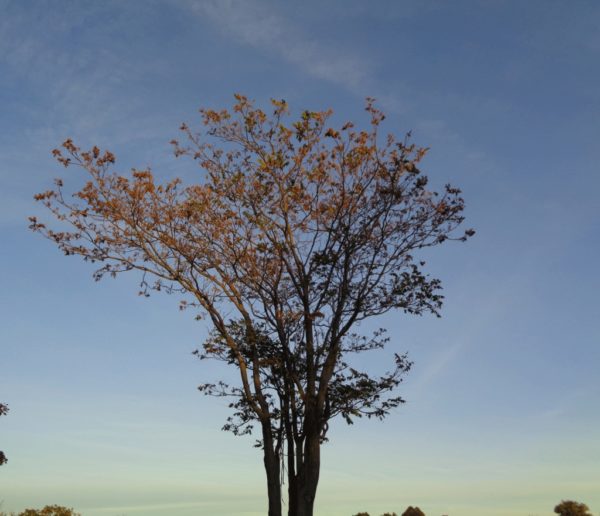 There are few things the world needs more than good mothers. It is a universal truth, but one especially true in the black community. Our community has suffered from a terrible, decades-long drought of capable fathers. Our mothers endure pressures that have long threatened to
tear
apart the fabric of our fragile society. This is why we must take time every year to recognize them for the gems that they are. I was, for a brief time, motherless as a foster child. I am incredibly blessed to say that I have gained many mothers since then. Seven, to be precise. God has granted me more mothers than most people ever get to have. Each has served some vital, important role in helping me to become the man, husband, and father that I am today. For instance, I get my wisdom from my foster mother. Everybody calls her "Mother Crooms." I simply call her "Mom." And my momma didn't raise no fool. She taught me to be a man of faith and conviction. She taught me to "trust in the Lord with all [my] heart" so that I would not "lean to [my] own understanding" (Proverbs 3:5). She taught me to open the door for a lady, and to shut my mouth when I didn't have anything good to say. I get my charity from my grandmother. It says something about her that she rightfully called the homeless her children. They knew her voice. For over a decade, she visited the poor of downtown Los Angeles in Skid Row and fed them with her own two hands. It was my privilege to stand by her side and watch her pour out God's love to anyone that had need. She died in 2006. I miss her. My
birth
mom
gave me resilience. Though she could not raise me, she endured struggle after struggle with perseverance. She is still here. I imagine that most people would not survive all that she had to endure. I am glad to say that my
mom
went on to graduate from college and obtain, not one, but two Masters degrees. I am happy for her. Now my joy comes from my Memaw. I found and met my grandmother for the first time when I was 23 years old. I became instantly acquainted with her joyous spirit. In the ten years that I have known her, I've only beheld her face unsmiling once. Her rejoicing love reminds me to be content in all things, whether I abound or am abase. Any swagger I have comes from my mother-in-law. I've never understood why mother-in-law's get a bad rap. I love mine. Plus, I'll never forget that she thinks I walk like Denzel. It is still the best compliment I've ever received. Ever. Resilient like my
birth
mom, she too has faced the highs and lows of life and still remains
beautiful
. And no matter what, she will always have my heart for her home cooking. I've appropriated my wife's grandmother as my own, along with her solemnity. She always means business and has always earned my respect for the way she carries herself with dignity and distinction. There is little she wouldn't do for others. But she don't take no mess. She is as
tough
as she is loving. Her beauty is in her
age
. I feel better knowing that I'm in her corner. Woe to those who are not. What more could a man ask for than wisdom, charity, resilience, joy, swagger, and solemnity? A good wife who encompasses all these qualities and more. She is my good thing. She is my heart. She pushes me like no one else ever could or ever will. She is everything good about a woman, my black beauty. Many have wished to have her. I'm blessed that God gave her to me and our
beautiful
children as a precious gift.
Radio Facts: Congrats to the beautiful and talented Nancy Wilson who was celebrated for her 80th birthday at the Taglyan Cultural Complex in Hollywood during a luncheon.
First "they" were upset about a damn Cheerios commercial that featured an interracial couple and now Coke has pissed "them" off.  Why is...
When you look at this image of a black Sudanese model by the name of Grace Bol what do you see? I asked...
After being under fire for not having any Black women cast members, SNL has heard their critics and now Sasheer Zamata will join the cast.
Radio Facts: Originally posted on 2013-10-14 21:52:50 Maxine Powell, who is known for smoothing out the rough edges of Motown's diamonds in the rough and turning them into polished jewels,  died this morning at Providence Hospital in Southfield.
Hip-hop/R&B artist Mack Wilds has been signed byGrammy-Nominated producer SalaAM ReMi as the first artist on his newly launched imprint group, Re Mi Fa/Louder Than Life, through Sony Music. ReMi's impressive lists of credits include working with Amy Winehouse, Nas, The Fugees Usher and Miguel.
Birmingham, AL, January 04, 2013 --(PR.com)-- Derrell Lawrence is regarded as the next great writer and director in entertainment. His mentor, Obba Babatunde (Life, The Temptations, and John Q), said that he has "an exceptional gift to tell stories which will definitelyentertain you." Now, Mr.