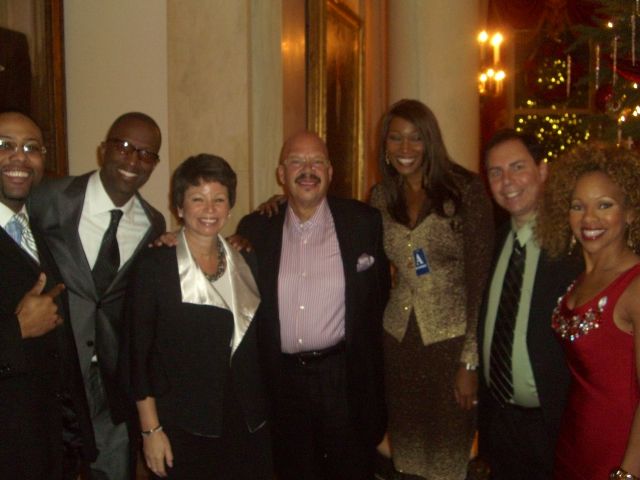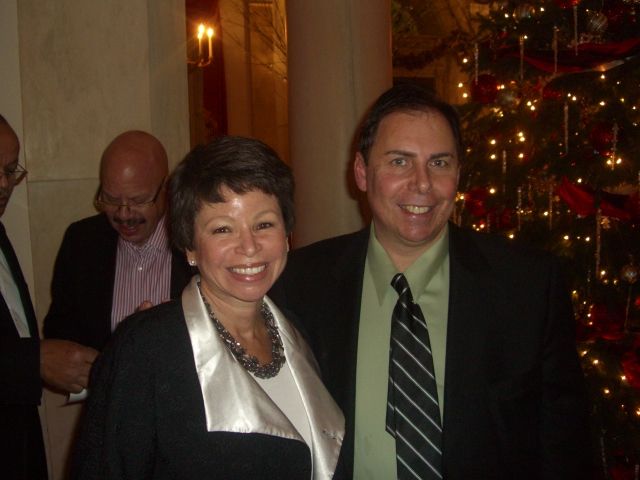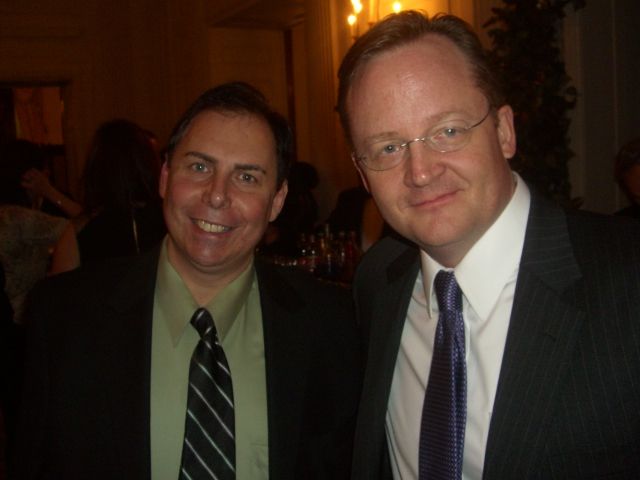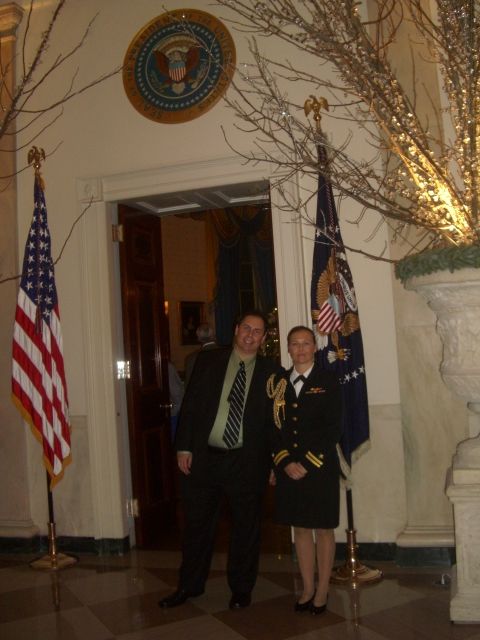 Radio Facts: Syndication One finishes Off a Record Breaking Year celebrating at the White House with the First Family at their Xmas Party ( Pics Below. Yep, I am jealous! !
! ). I guess it is that time of year to reward those who have been nice and not naughty.
Just call me Santa Ross or better yet Scrooge lol   Well, 2010 was clearly the year that Rickey Smiley SLEIGHED any and all competition adding more than 20 stations to his lineup of close to 50. He even added coal in Steve Harvey's expensive stockings by taking away his precious Orlando affiliation right in his own Family Fueded backyard. I kill myself with the way I write this funny sh. . . .
I sure hope the folks at Premiere Radio appreciate all the love I give them. Anyway, back to a discussion of a company that made things happen in 2010, Syndication One added almost 60 new stations from my count in 2010 which is remarkable in these hard to make a decision times for radio and also remarkable that I can count that high on 2 hands and 2 feet and well I need another person lol. Now they did all this while still making time to work on AIDS Awareness, Breast Cancer Awaremess, Anti-Bullying, Health and Wellness, and the list goes on.
See also what happens when you advertise on this site. You get a BANNER year. I just kill myself and have to stop lol Rickey Smiley, Yolanda Adams, CoCo Brother, Warren Ballentine, and al sharpton all proved that you can entertain while also displaying a huge heart.
And the listeners responded with HUGE PPM rating results in markets like Cleveland, Detroit, Miami, Orlando, Baltimore, and Atlanta, just to name a few. With all those good tidings to report,   I found it no surprise to see that the Syndication One Team was invited to the White House to bring in the holidays with the First Family and their special friends and colleagues.
Now, since I can't help but break a story or spread a rumor, I hear that a   Syndication One personality or personalities could be broadcasting from the White House in 2011.
Well, I received a no comment from Syn-1 President Bernstein on that. We'll see. I have my sources and they are not Woodward and Bernstein ( no relation to Syn-1 Pres )