Radio Facts: Radio Facts: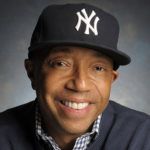 The first label created to sign, develop and promote artists on YouTube will Leverage the Power of New Multi-Channel Network, All Def Digital (ADD)
Renowned Music Entrepreneur Steve Rifkind Named CEO of ADD Management and All Def Music
Universal Music Group (UMG) announced today that it has partnered with russell simmons, Brian Robbins and Steve Rifkind to launch All Def Music, the first major label-affiliated music company created specifically to sign, develop and promote artists on YouTube. The label will leverage the All Def Digital platform, a new channel and forthcoming multi-channel network on YouTube founded by russell simmons and Brian Robbins with funding from YouTube, which will produce cutting-edge programming featuring an array of culturally diverse talent. As part of the announcement, ADD appointed renowned music industry entrepreneur, Steve Rifkind to president and CEO of All Def Music and ADD Management. ADD will launch in the 3rd quarter of 2013.
Lucian Grainge, Chairman and CEO of UMG said, "The exponential growth of Internet-based video has created a powerful new outlet for music and music-based content, and the launch of All Def Music is a part of our broader strategy to partner with some of the most experienced entrepreneurs in media and technology to identify future stars and develop powerful content on the world's fastest growing media platform."
Grainge added, "As one of the most successful entrepreneurs in media, Russell has built a global organization based on developing cutting-edge entertainment for generations of fans. We're excited to partner with Russell as he extends his incredible track record to platforms such as YouTube, and I'm thrilled that we can welcome Russell back to the UMG family where he has been instrumental to this company's evolution with Def Jam. In addition, Brian Robbins' proven track record of exceptional content creation specifically designed to harness the power of YouTube has made him one of the most successful producers in media today. And with Steve's wealth of experience as a music entrepreneur, I couldn't think of a better executive to launch this label."
russell simmons said, "I look forward to working with the extraordinary talent from the vastly creative YouTube ecosystem in the same way I've worked with musicians, poets, comedians and designers all my life. This is the most exciting new terrain for me, to move talent across all media platforms and I couldn't have better partners in Brian and Steve, and the most innovative of music executives, Lucian Grainge."
Brian Robbins said, "I'm thrilled to be in business with an impresario like russell simmons and a distinguished entrepreneur like Steve Rifkind to leverage digital and build ADD into the biggest and brightest Black brand."
Steve Rifkind said, "Over the course of my entire career, I've never been more excited than I am today about the potential for innovation in music. Tapping into YouTube's fertile creative platform, we intend to identify, develop and nurture music's next generation of superstar talent. Alongside Russell, Brian and the incredible team at UMG, I look forward to building All Def Music into a global music label for the new age."
"We're excited to see what this innovative collaboration will yield," said Robert Kyncl, Head of Content and Business Operations at YouTube. "The launch of All Def Music will amplify YouTube's role as a launchpad for both established artists and the next generation of musical talent."
The first signings to ADD Management include John A. Baker, Jr., professionally known as "Spoken Reasons," a poet, comedian and musician, who has more than 1.3 million YouTube subscribers. In addition, as part of its YouTube original content slate, ADD announced the development of an unscripted music-themed show with rapper Asher Roth titled "Lemonade." Already Roth has garnered more than 20 million views on YouTube.
music-group-to-launch-all-def-
music
/" data-numposts = "10" data-colorscheme = "light" data-order-by = "social" data-mobile=true>