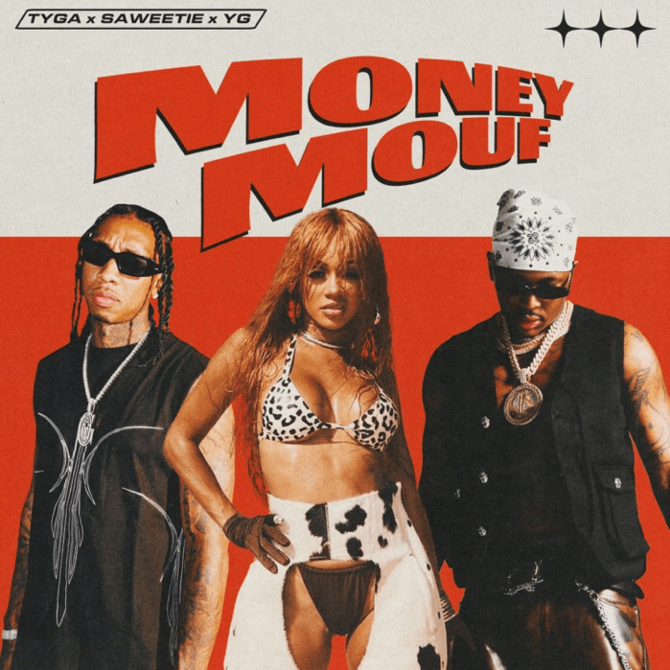 TYGA TAPS IN SAWEETIE AND YG FOR "MONEY MOUF"
Today, GRAMMY® Award-nominated multiplatinum modern hip-hop icon Tyga releases his brand-new collaboration "Money Mouf" with Saweetie and YG.
Featuring a banging beat and fire flutes, Tyga instructs us to put our money where our mouth at until Saweetie taps in to drop her blaring bars and YG comes through with his signature swag.
Leading up to the release of "Money Mouf" Tyga joined groundbreaking platform OnlyFans, where for a monthly subscription price of $14.95 his fans can have an uncensored look into his life. Tyga's OnlyFans subscribers will be treated to exclusive behind the scenes content that is too hot for the mainstream social media platforms.
"Money Mouf" follows Tyga's slew of slamming summer singles "Ibiza" and "Vacation," where the hip-hop superstar gave away 10 all-expenses-paid vacations to individuals who spent the last six months bettering our world either in the face of the Global Pandemic or by standing up for equality. Additionally, he personally contributed $50,000 to crucial causes, donating $25,000 to the National Bail Out Fund and $25,000 to AWARE-LA.