Radio Facts: Radio Facts: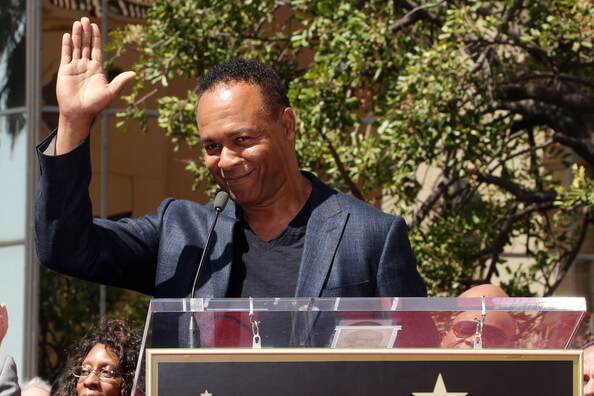 The Hollywood Chamber of Commerce is proud to announce that musician Ray Parker Jr. will be honored with the 2,518th star on the Hollywood Walk of Fame on Thursday, March 6, 2014 at 11:30 a.m. "We have amazing musicians on the Walk of Fame and adding Ray Parker Jr. to our famous Walk of Fame is the icing on the cake," stated Leron Gubler, Hollywood Chamber of Commerce President/CEO. "His star will be next to fellow musical greats Herbie Hancock, Thelonious Monk, Dizzy Gillespie and The Funk Brothers!"
Emcee Leron Gubler, President & CEO of the Hollywood Chamber of Commerce and guest speakers Brian Holland and Bill Withers will help Ray Parker Jr. unveil the 2,518th star in the category of Recording at 7065 Hollywood Boulevard.
Best known for the No. 1 smash hit "Ghostbusters," Ray Parker Jr. has enjoyed quite a versatile career. He is a much sought-after guitarist, with a number of other hits to his credit, a great performer, songwriter and producer. He has been awarded the British Bafta Award as well as a Grammy and Golden Globe Award. He has also been an Academy Award® nominee.
Born May 1, 1954, in Detroit, Michigan, Ray started out as a session guitarist, while still in high school, playing on sessions recorded for the legendary Holland Dozier Holland labels, Hot Wax and Invictus. Ray performed with the Temptations, Stevie Wonder, the Spinners, Gladys Knight & the Pips, and other Motown luminaries who appeared at the Twenty Grand Club. In 1972, stevie wonder called 18-year-old Ray and asked him to play behind him on a tour Stevie was doing with the Rolling Stones. Ray thought it was a prank call and hung up the phone. Wonder called back and convinced Ray that he was the real deal by singing "Superstition" over the phone! During the following two years, Ray played on Stevie Wonder's album, Talking Book.
Moving from Detroit to Los Angeles, Parker got into session work playing on sides by Herbie Hancock, Leon Haywood, Barry White, Diana Ross, Gene Page and more. He also appeared in the Bill Cosby – Sidney Poitier comedy film classic Uptown Saturday Night.