Radio Facts:
World Premiere Production in NYC Will Launch A 30-City North American Tour  in 2017-18 Season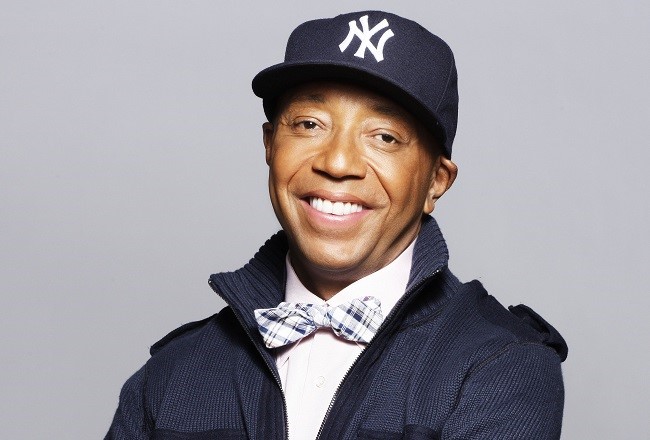 Universal Music Group (UMG), the world leader in music-based entertainment, today announced a partnership with hip-hop pioneer and multi-hyphenate entrepreneur Russell Simmons to become a lead producer of THE SCENARIO, a new stage musical with an original story set to the greatest hits from a three-decade span of hip-hop. The production will draw upon UMG's vast catalog and live performance resources as the show prepares to launch its world premiere in New York City, and subsequent North American tour, in the 2017-18 season.
Tony Award-winning producer Scott Landis (Pajama Game, Nice Work If You Can Get It, An Act of God), UMG's special advisor on theatrical development and production, will represent Universal Music on the producing team, alongside Simmons, Jake Stein for Def Pictures, and Tony-winning Broadway producers Scott Prisand & Jamie Bendell for Big Block (Rock of Ages, A Gentleman's Guide to Love and Murder, Heathers).
"Universal Music has been a pillar partner of mine for many years," said Simmons, who is widely credited with ushering in a hip-hop cultural revolution with the 1984 launch of Def Jam Recordings, now a Universal label. "Their support and resources will be immensely important in staging this extraordinary musical experience, and we could not be more excited to be moving forward with such a platinum-level producing team."
"As a brilliant media entrepreneur who transformed hip hop music into a global phenomenon, there are few people who could tell the story of hip hop music with Russell's perspective and passion," said Sir Lucian Grainge, Chairman and CEO of Universal Music Group. "It's a professional and personal honor to support my friend and to work together to bring this important production to the stage."
"It's an honor to join Russell in producing the The Scenario, which promises to provide fans with an exciting live experience of iconic songs that still influence music today," said Michele Anthony, Executive Vice President of Universal Music Group. "With this project, UMG continues to build on our history of helping to produce prominent theatrical productions that tap into our unparalleled artist roster and music."
THE SCENARIO will feature an original story written by acclaimed author and hip-hop historian Dan Charnas (The Big Payback, VH1's "The Breaks"), and is on track for a world premiere limited engagement in New York City in the 2017/2018 season.  The production will then launch a 30-city North American tour that will play in both traditional and non-traditional musical venues.
"This show will be a thrilling and energetic celebration of hip hop music culture, and we want that to be enjoyed by the millions of hop hop fans across the country," said Simmons. "In order to ensure that the musical is truly accessible to all, the tour will play a wide variety of venues, from large Broadway touring houses to inner-city concert stages."
In 1980, the explosion of hip hop music was fueled by a generation with an incredible hunger to discover new ways of expression. Over the following decades and through the turn of the millennium, this innovative movement – "when it seemed that every new single reinvented the genre" (Rolling Stone) – would transform and shape popular culture through music, fashion, entertainment, and more. THE SCENARIO weaves the best of these groundbreaking rhythms, iconic songs and timeless ideas with a completely original story that will take audiences on an electrifying ride that celebrates hip hop music culture.
THE SCENARIO is produced by: Russell Simmons; Jake Stein (Def Pictures); Universal Music Group; and Scott Prisand & Jamie Bendell (Big Block). Jumpstart Entertainment will serve as general manager of the musical.
Dates, creative team and cast will be announced at a later date.