Coline Creuzot's voice is angelically astonishing, her presence is powerful, and her pen game is poignant, picturesque, and passionate.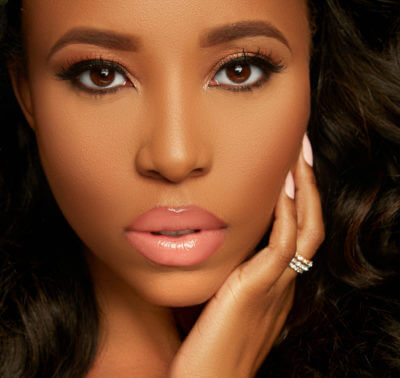 What do you get when the soulful yet bodacious bounce of the Bayou City is blended with that southern charm that Houston is known for, then cross that with the educated Black heir of HBCU royalty, all while possessing that care-free yet focused Tinseltown tenacity? The answer is H-Town's own – Coline Creuzot. If music is eloquently defined as vocal or instrumental sounds combined in such a way as to produce beauty of form, harmony, and expression of emotion then this dynamic singer/songwriter is that beauty, harmony, and expression of emotion in all its glory.
With a publishing a deal with Sony ATV, a strategic move to Los Angeles, a budding acting career, and a soon-to-be smash single, "You Tried It" leading the way for her upcoming EP, Ms. Creuzot is poised to make Coline a household name. From learning the lesson of being persistent while enjoying the journey at an early age, giving praise while being incredibly loyal to her current musical team, to preferring Michael Jackson slightly over Prince, we learned quite a bit about this budding star.
We had the pleasure of speaking with Coline about her personal journey within the industry and beyond, her songwriting process, working with producer extraordinaire, Happy Perez, and how she defines herself as an artist. Displaying humble yet intriguingly brilliant confidence, Coline Creuzot gave us the 411.
I know you made the transition to Los Angeles about six years ago. How would you say the music scene is different in Los Angeles that it was for you in Houston where you are a native?
Coline Creuzot: I think LA has many opportunities in music and other forms of entertainment that have always been attractive to me. I signed a publishing deal with EMI, which is now Sony ATV. I was doing a lot of traveling from Houston to LA, Atlanta, and New York and they told me that I would have to pick a place that I love and move there because I was never home. I loved LA! It has the beach, the mountains, and every genre of music so it really spoke to me. I still love it!
You spoke about your publishing deal. How has your publishing deal benefited you? Do you think every artist should seek a publishing deal if they have songwriting capabilities?
I think you must look at your own unique situation. For me, I was just starting out and my manager knew somebody at EMI. They really took a chance on me. I got a small advance at the time, which was amazing. It really helped me because I was able to get in with many different writers and producers. I was able to build relationships and write all types of music in many genres. I was exposed to so many new things, so it was a good move for me at the time.
How has working with various songwriters and producers enhanced your personal writing style and what is the songwriting process like for you? Also, tell me how that influence has aided you in creating your current project including the single, "You Tried It?"
I've learned how to write pop music and several other genres so that helps me to expand my storytelling and writing in general. I like getting in the minds of other people. When it comes to my process, I'm across the board. Sometimes I get a track from a producer and If I'm feeling it, I just write to it. Other times I go into the studio with a producer and we just talk about where we are in life and we will come up with something from scratch. I kind of depends on the moment but for me it all starts with the music. As for my project, "You Tried It" is my current single from my upcoming EP. I've been working on it for quite so time so I'm excited about it. I've got some amazing songs on it and I worked with some amazing producers, especially Happy Perez, who I love to work with. I also worked with Sam Hook, who is an amazing songwriter. It's my debut EP so I'm really excited!
Without giving too much away, can you tell us what the vibe is like on the EP? Describe the energy of the EP.
It will be a little bit of everything. I would say it's a blend of midtempo and some up-tempo. There is definitely a little something for the summer. We also talk about love and relationships. It's a really good mix.
What inspires you the most once you get into the studio or once you step into that booth?
I draw from personal experiences. I draw from art. I draw from things my friends are experiencing and things I see. I would say that the songs that really end up resonating with other people are the songs I write from personal experiences. Typically, when I hear a track I can tap into an emotion even if it was something that happened five years ago. If I really had to choose, I would say, I'm really inspired by personal experiences.