Radio Facts, "The Voice of the Voices" is thrilled to announce and give recognition to Men of Color in Media for their amazing contributions to the music, broadcast, publishing and surrounding industries.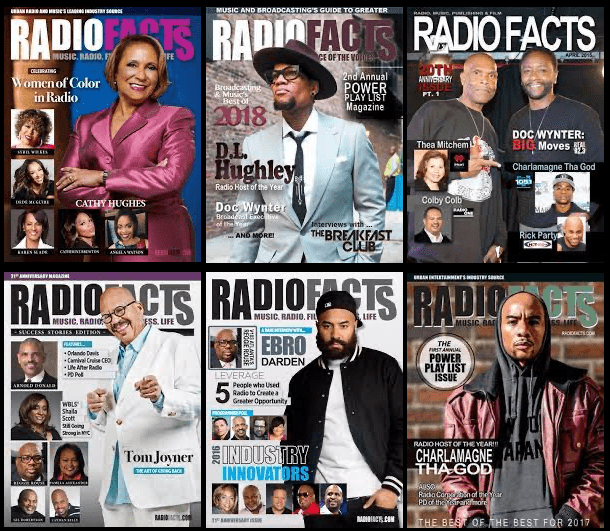 As part of our 26th-anniversary celebration, we are diving into the untapped territories of champions in the industry who deserve to be recognized while they still produce a heartbeat.
"Celebrating Men of Color in Media," especially black men are often the most underrepresented class across the board when it comes to promotions and honors. We should know, we get hundreds of press releases a week!
We have been trying to do this magazine for years but have consistently been up against black men who didn't want to "ruffle corporate feathers" by being honored. Well, Radio Facts will take that responsibility on because it is time to recognize the achievements of Men of Color in the industry for legacy and to inspire younger Men of Color. Men of Color are not an afterthought or a filler but a legitimate and qualified resource for our industry.
We have started putting the magazine together and will honor seven Men of Color who have contributed greatly to the success of the industry. Got any ideas about who we should honor? Keep it to yourself we don't need your opinion (lol) just joking. Would love to get your feedback. The magazine will be in your mailbox by mid-August 2021. We will then celebrate WOMEN of Color in Media in October for the 7th anniversary of that magazine.