HipHopGamer Connects With Superadio For "The Sic 60" Show
Gerard "HipHopGamer" Williams has spent the past decade becoming the Black face of gaming journalism with his unique blend of industry insight and Hip-Hop swagger. The New York native has managed to grow a serious following across various social media in addition to thousands of Twitch viewers who enjoy watching him stream games.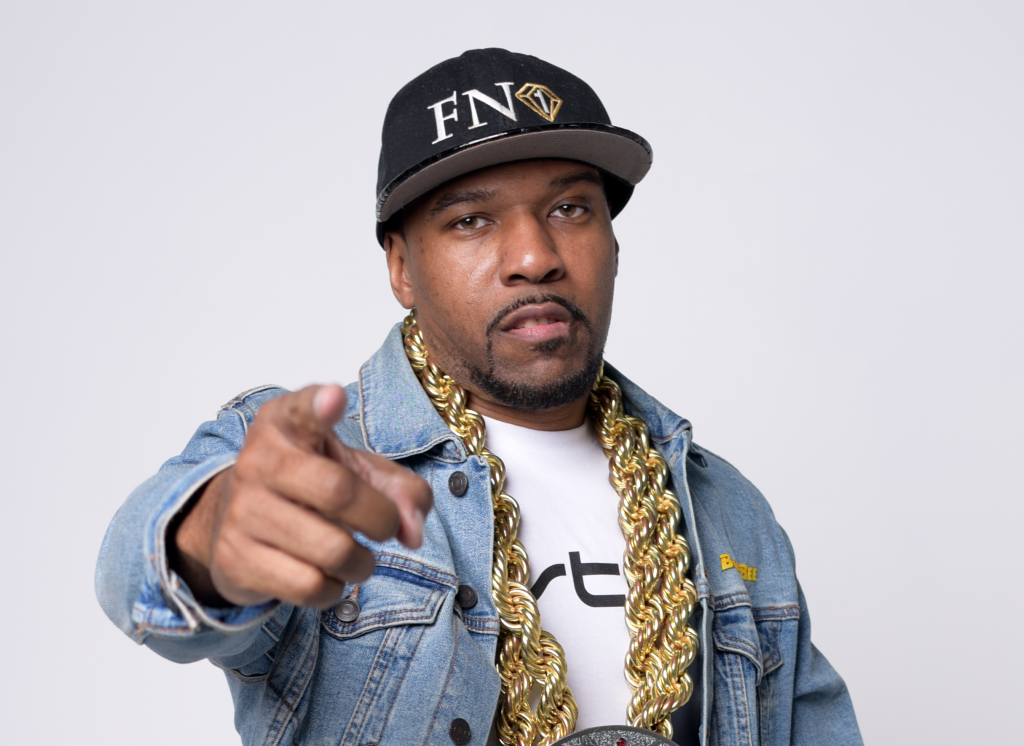 Since 2007, HipHopGamer has been mainly known for various video content created with Hot 97, including interviewing gaming industry figures like God of War creator David Jaffe and Top Gun: Maverick star Tom Cruise. That doesn't even cover his life as a former emcee who was once offered a deal from Juice Crew leader MC Shan.
For HipHopGamer's next chapter, he's linking up with Superadio. The network that reaches over 35 million weekly listeners at over 3,500 radio stations will have the media personality present "The Sic 60." Each 60-second episode of the segment will feature HipHopGamer offering the latest in gaming and entertainment news.
Talking with Radio Facts over video conference, HipHopGamer discusses everything from his first nationally syndicated radio segment through "The Sic 60" to the changes in diversity made within the gaming industry.
You began lending gaming related alongside film and television content to New York's Hot 97 radio station around 2007. How did that set the stage for your show "The Sic 60" with Superadio?
This is actually historic; there's never been a video game journalist to bring gaming content to a syndicated radio network nationally. Big shout to Superadio and American Urban Radio Networks. What's going on is just like how we talk about sports on sports radio or just how we talk about just anything. I do a segment where it's like 30 seconds of content matched with 30 seconds of advertising. I talk about the latest and greatest in gaming. So I give an example, you not gonna hear this on the radio in terms of like Teenage Mutant Ninja Turtles and Wu-Tang Clan. Like a lot of people don't know that Raekwon and Ghostface Killah came together to do a song called "Shredders Revenge."
That's the song that plays when you're going against Shredder in the game in terms of the first boss. So my thing is, you're not going to get those conversations on the radio. That didn't happen before, so now you're getting that, and it's going to be syndicated.
A lot of people are going to learn more about what's going on in gaming culture. You can be riding out at six or seven in the morning headed to where you gotta go, and now you may hear stuff about God of War. Listeners are going to be more engaged talking about the gaming space from their car through the radio.
As someone who has spent their time as a gaming journalist for over a decade now, what's it like watching the industry change and become more mainstream, especially as a Black gamer?
It's great to see it change and to see more representation. It's always great to see more representation. What I want a lot of content creators to pay attention to is how they're being represented and also why the representation.
All of a sudden is happening now. That's the thing. I just want everything to always be taken into context. Cause a lot of times we can see something, and on the surface, it can look amazing on the surface. It can look good, but a lot of times there's negative motives pushing certain things.
So you gotta know what to look out for. Cause it's good to have a great moment, but we want to have great longevity. You know what I'm saying? With the decisions that we make and stuff like that.
So I'll give you an example of what I mean. 90% or a lot of what you're seeing right now with diversity and inclusion with a lot of companies came from George Floyd being murdered. That's when you starting to see a lot more people get involved in things that matter and want to represent us and show us stuff like that.
Then they build out these diversity and inclusion sectors within their business, and that's supposed to solve the problem. What I'm trying to shed light on is that me, personally, I don't think any company should even have a diversity or inclusion group.
It should just be normal. Like it should just be what it is. Like, why we gotta come together and build out this field to be what we should be anyway?
As your first nationally syndicated radio show, have you learned anything specifically from being radio adjacent all of these years?
I pay attention to like, like, first of all, you know, I'm a fan of Ebro In The Morning I'm a fan of Big Boy of The Real 92.
It's so like that I'm a fan of The Breakfast Club. I love Steve Harvey's show. I believe it's just another medium to be able to speak to what I'm passionate about.
I think that's what, I've seen so far. Now, I wanna bring my energy to that. I'm a very animated person, and when you see me, you meet me in energy.
It's a different thing. What I've been able to do with "The Sic 60" is provide two elements to it. There's an audio and video component to it. From a radio standpoint, I'm trying to tell a story for listeners.
Both Hip-Hop and the video game industry were very niche going as far back as over a decade ago before becoming a legitimate part of mainstream pop culture.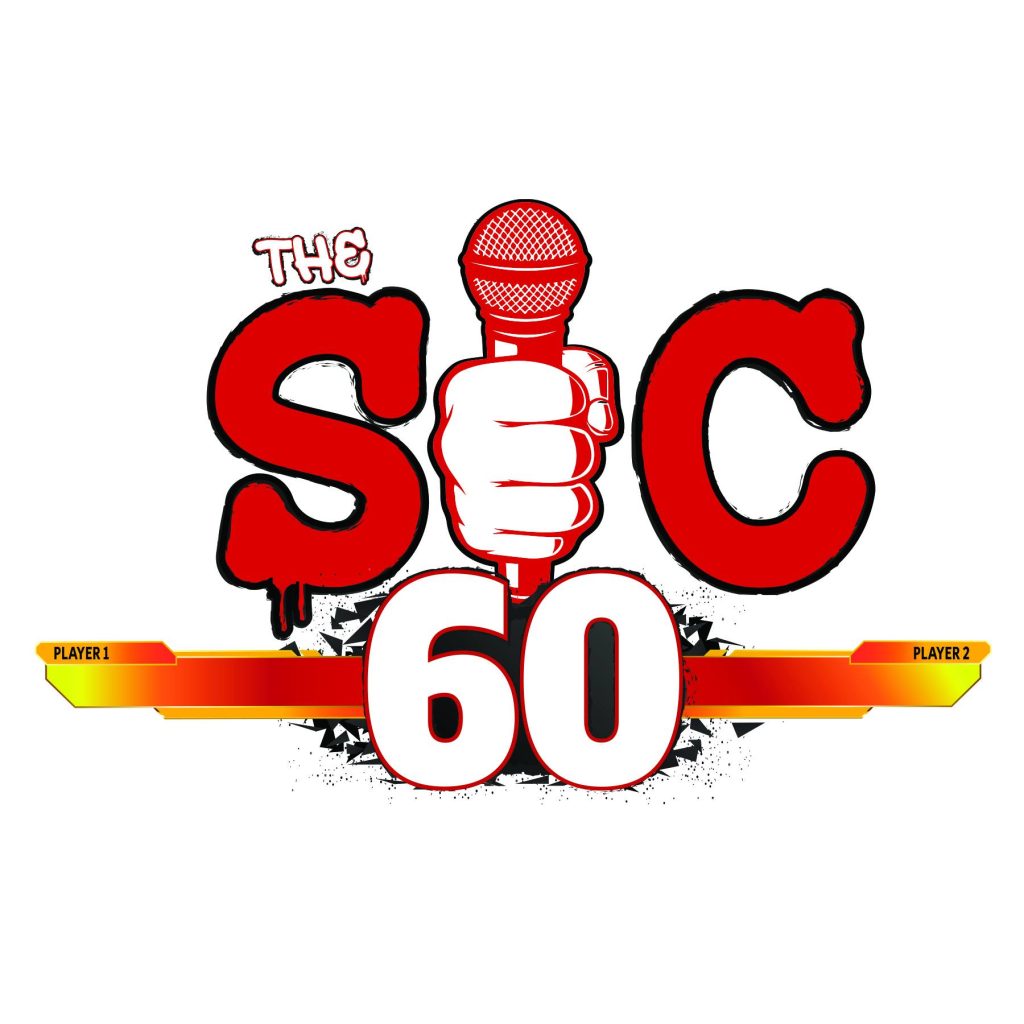 Where exactly have you been able to bridge the gap between the two subcultures?
Well, it means everything to me because they both are me. Whenever I see like music labels trying to do more in gaming or when gaming companies try to get into Hip-Hop more, I see things are literally a representation of what I built and pioneered.
The extent of Hip-Hop and gaming getting together would just be a song being featured in a game. There wasn't a real relationship as it was just a placement. Now, there's a real passion and a real relationship. I'm happy that I'm seeing that because now it's like the industries have caught up to where I'm at now.googl
From a business standpoint, it's allowed me to flourish on a whole nother level and bring more people along with me at the same time. It's opened up more doors and more opportunities.
Back in the day, especially from the hood, a lot of people didn't wanna talk about gaming that much at all. They try to keep that on the low because that was for "nerds" or "nerds don't get girls" or whatever. Now, as both businesses have grown, more people understand it and understand how to monetize it.
You're collaborating with fellow Superadio sibling Yung Joc for the "AURN Gaming Tournament" on October 15th in Atlanta. How do you use these events to engage with both fans of gaming and Hip-Hop?
We're setting a whole different tone and precedence in Atlanta, and they're going to love this. The way we set this up, the city is going to really love this because so much of the culture is going to be involved with this particular event that we do.
It's an opportunity to play games, make money and do fun and positive things. Being good is cool, and you gotta change this negative narrative that be going on.
Like you really wanna get down with what we about to do with "The Sic 60." Between Streetz Morning Takeover with Yung Joc and me, it's going to be the premier event. I'm so excited about this. To learn more about the show and to hear it go here.