Radio Facts: Cedar Street Courtyard Concert Series Sponsored by HOOCH, with a surprise performance by Ludacris. Please let me know if you are able to highlight or if you need additional information.
Last night March 11th, HOOCH, the subscription based cocktail app that has taken NYC, LA and now Austin by storm, presented the Cedar Street Courtyard concert series as part of HOOCH's official Austin launch in conjunction with SXSW. Guests who downloaded the HOOCH app received VIP access to the concert and received a complimentary drink from the bar! The evening contained a #FlashBackFriday vibe when hip hop music star Ludacris took to the stage, surprising the crowd as he performed his hits, such as Act a Fool, Area Codes, Money Maker, Fantasy, and Southern Hospitality.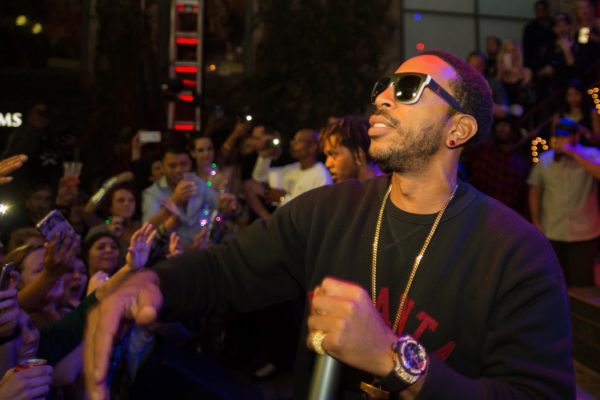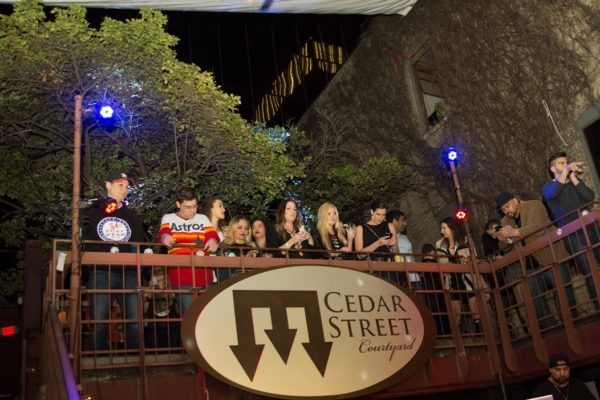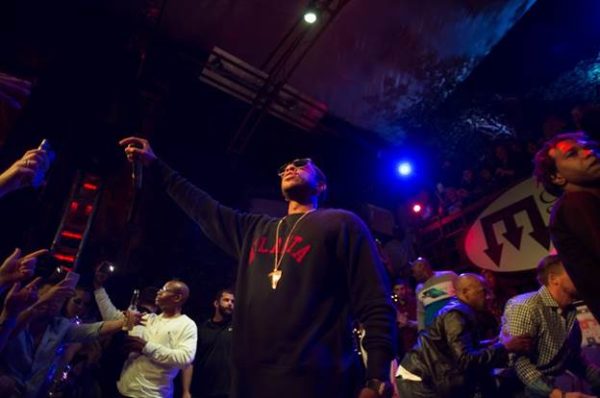 Photo Credit: Daniel Nguyen
Ludacris performs at from Cedar Street Courtyard Concert Series Sponsored by HOOCH
ABOUT HOOCH
HOOCH is a members only cocktail app that echoes the Prohibition Era speakeasies and creates a virtual cocktail society within the grasp of your fingertips. The brainchild of nightlife veteran Aleksey Kernes (Hotel Chantelle), tech industry expert Lin Dai (Keek, Emmis NY and Alloy Media + Marketing), and digital marketing entrepreneur Jared Christopherson (Yellow Hammer Ad Agency), HOOCH is the first "Private Cocktail Society" subscription app that buys a round of drinks each day for its members at some of the top cocktail bars, elite lounges and premiere restaurants in New York City, Los Angeles and now Austin. How it works: Once invited, members pay $9.99/month (less than the price of one cocktail) or $99/per year. In return, they show the app to their bartender to redeem one cocktail per day at any of the participating venues. HOOCH launched exclusively in New York in November 2015 on iOS and is available for free download on the Apple Store.