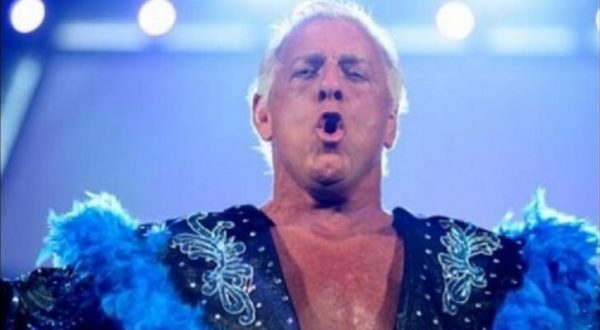 As the podcast industry continues to explode (pay attention urban radio Radio DJs looking for work or those wanting to do the show they always wanted to do) CBS RADIO and CBS Local Digital Media today announced the addition of "WOOOOO!™ Nation" to its Play.it® podcast network. The podcast features two-time Hall Of Famer, 16-time World Heavyweight Professional Wrestling Champion, Ric Flair, also known as The Nature Boy®. In the debut podcast, Flair interviews his long-time friend, 13-time World Heavyweight Professional Wrestling Champion Kurt Angle, who talks about his time in the industry with Flair and his history with the Pennsylvanian Foxcatcher Club. The podcast will be released every Wednesday. Fans can listen to "WOOOOO!™ Nation" on Play.it or through iTunes.
Widely recognized as the greatest professional wrestler of all time, Flair discusses pro-wrestling and sports, tells stories like only he can, and interviews a range of personalities – no topic is off limits for him during his weekly podcast.
"We are excited to welcome Ric to the Play.it podcast network," said Ezra Kucharz, President of CBS Local Digital Media. "His addition to our lineup reinforces our commitment to providing podcasting fans the best content available."
Together with Booker T's "Heated Conversations" and Taz's award-winning "Human Podcast Machine," Play.it provides a great representation of professional wrestling for fans to enjoy across a variety of platforms.