Radio Facts: Radio Facts: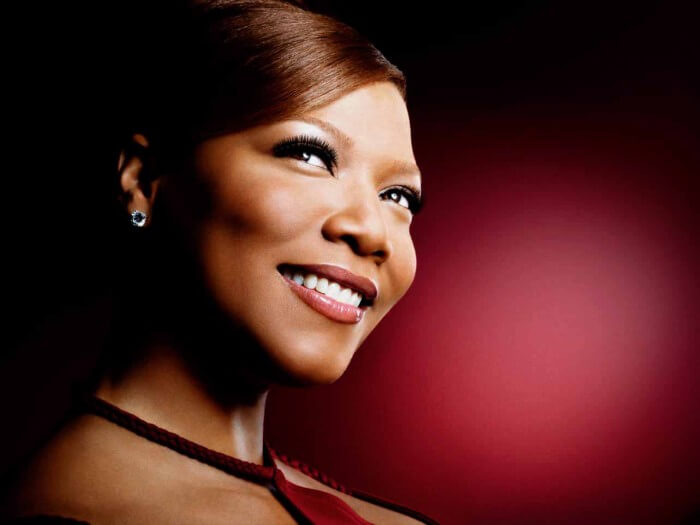 Sony Pictures Television's The Queen Latifah Show, hosted by global entertainment icon Queen Latifah, returns with an all new season on Monday, September 15 (visit queenlatifah.com for "Where to Watch" in your local market). This season Queen will expand her platform with more entertainment, more fun and the launch of several season-long initiatives designed to spark forward momentum in the lives of her guests and viewers through transformational, life-changing opportunities and unexpected surprises that will play out on the air.
"This show is truly the embodiment of my journey," says Queen. "Nothing makes me happier than to have the opportunity to share my experience with others and give people a chance to realize their dreams. For those viewers who have been with us from the beginning and those who may be tuning in for the first time, season two of The Queen Latifah Show is going to deliver some great surprises and a whole lot of feel-good fun."
In her season premiere, Latifah will welcome Academy Award®-winning actress and producer Reese Witherspoon* to discuss her upcoming role in the feature film The Good Lie, which tells the story of an American woman whose life was forever changed when she befriends three refugees who were among the Lost Boys of Sudan. This inspirational story of a woman whose simple act of kindness impacted the lives of so many others is an ideal example of someone taking their life "One Step Further" and to that end, Reese and Queen will together introduce this season-long initiative with a big surprise for a deserving guest.
The "One Step Further" initiative is designed to empower viewers to take their own lives one step further in pursuit of their dreams, with Queen Latifah as the motivating force in taking the first step on their journey. "One Step Further" will help viewers to discover possibilities for their lives they never imagined and provide them with opportunities they may not have otherwise.
Throughout the rest of week one, Queen welcomes the effervescent comedic icon Goldie Hawn, The Muppets and fun-loving, fan favorite Kristen Bell. Queen is also bringing back iconic TV games with a celebrity twist this season playing The Dating Game with Toni Braxton and taking on Kristin Bell in a round of Pyramid, complete with host John Davidson, with more to come. Plus, Queen delivers an unbelievable surprise to Mo'ne Davis, the Little League pitching phenom whose breakout performance has inspired a new generation of aspiring athletes, then the Golden Sisters are back for a sky-diving adventure and Queen presents a YouTube Daddy/Daughter Dance-off!
The week of September 22, the star power continues when two of Hollywood's biggest names make their debut on the show. Monday, Jada Pinkett Smith, who is also an executive producer on The Queen Latifah Show will make her first in-studio appearance, and on Friday, September 26 the one and only Academy Award®-winning Denzel Washington** of the upcoming film The Equalizer will grace Queen's "Big Sexy" stage for the first time.
Other new features on the show this season include "QUEEN SCREEN," an interactive surprise that will allow Queen Latifah to pop up where she is least expected with great prizes for unsuspecting folks and "THE HIGH NOTE," a recurring segment to wrap up the show during which Queen Latifah, a celebrity guests and/or members of the studio audience share good news, big or small to send the viewers off with a smile. The series will also feature Queen's comedic commentary and parodies of pop-culture events and happenings.