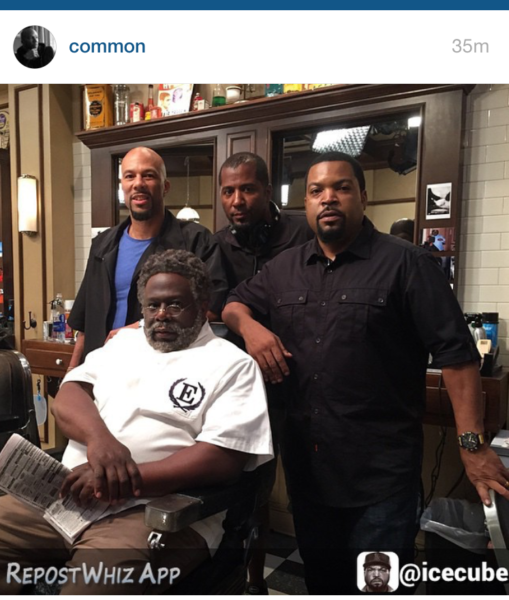 At one point in their careers Ice Cube and Common engaged in one of your typical hip-hop music beefs. Ice Cube took exception to a few lines in Common's classic song, "I Used to Love Her" and in return Common didn't appreciate that so he released a song entitled, "The B*tch in You" aimed at Ice Cube  The two emcees would later squash the beef as Minister Farrakhan sort of stepped in to aid in the healing.
Fast forward some years later and look at this, Common has joined the cast of Barbershop 3 alongside Ice Cube and Cedric the Entertainer.  I guess time does heal all wounds.  Not that they hadn't made up already but it is good to see these two icons come together on a film project, especially with a film franchise that has done well at the box office.
Common and Ice Cube posted this pic on their Instagram accounts today to let us all know, it is official. Barbershop 3 is on the way.