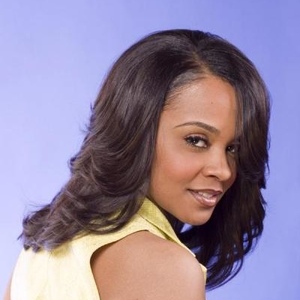 Originally posted January 16, 2016 – Former WGCI Program Director Kris Kelly has passed. Kris' real name was LaVonne R. Battle and she was 47 at the time of her death.
She was found dead in her Philadelphia apartment from choking on food. She was in the process of finding another radio gig.
As this hits the industry as a shock, it is obvious how much people loved and respected her. The love keeps pouring in for Kris Kelley and Radio Facts would like to send our sincere condolences to her family, friends, colleagues, and anyone else that was blessed enough to know her.
Below are a few comments and stories from her industry colleagues.
"Although she was my Program Director for a short time while I was at WGCI 107.5 Radio, I particularly remember a conversation when she complimented not my ability on the air, but my shoe and boot collection.
… You're at peace now Kris Kelley. – Bioncé Foxx
"Met Kris Kelley many years ago, she was beautiful inside and out a great talent and a great PD and a great ear for music she learned from the best in the business David 'Hurricane Dave' Smith! RIP Kris said Jay Alexander – Program/Music Director at 107.9 The Beat in Lexington.
"R.I.P. Kris Kelley I admit that I didn't believe it when inbox'd about it Sunday morning. We've lost too many voices that have walked into the V103 Chicago studio. (Tornado Big Daddy Woo-Woo, Ty Wansley, Wali Muhammad)
To most – she was all business, to me she was one of my radio sisters.
Kris told me that she did a scene in the Jacksons: American Dream film. She said it was filmed in Ohio and she was dancing to Jr Walker's Shotgun. It was omitted from the film in editing… maybe one day they will release it in an un-cut version. Say a prayer for her family…." said Glenn Crosby-On-Air personality at V-103 WVAZ-FM Chicago
"My heart aches R.I.P. Kris Kelley. We work together at WAMO in Pittsburgh. Really talented, smart woman and even better person," said Geno Jones-Radio Host at WXST-FM Star 99.7.
"Rest In Peace my friend…Kris and I go all the way back to WAMO…" said PJ Jones- Sales & Marketing at 107.3 The Wave
"I love Kris. we shared a lot of memorable moments. I worked for her and with her for 7 years. Here is My Fondest Kris story:
I'm pretty even keel and get along with most folks. But there was one particular on air talent that I just wasn't feeling. One day I had an artists in the FM studio to do an interview and that particular Radio DJ was being a jerk as usual…(from my perspective) so he and I, we get into in right there in the studio in front of everybody… we like Nose to Nose. I'm HEATED!! Kris comes in to the studio pulls me out into her office and says "this is unlike you whats going on…?" I immediately explode " HE JUST A B*#@H – A$S – P@$$Y – @$$ – PUNK MUTHA F#%KA with no G-Code in him….and WHEN I CATCH HIS ASS IMMA BLAH BLAH BLAH…THIS CHICAGO N!&&@ !! YADDA YADDA Rah Rah Blasé Blah!!!" I'm just pacing, swinging and throwing air punches like Tre off 'Boyz in the Hood' lol.
She is all calm… and when I finish my threatening tirade she calmly says "I understand… however that's my employee and I need him to focus and do his job effectively at the moment, so just chill here with me for now and let your counterpart handle it…And Hey, how about I take you to dinner tomorrow? and we can discuss it then."
So I meet her for dinner the next day just me and her… we talk, drink, catch up, laugh and joke about everything.
A knee-slapping good time and we clear up the fallout from yesterday. Then she says "I'm glad you and I are ok now, and by the way I hope you don't mind but, I invited him (the Radio DJ) to Join us for dinner tonight…(in walks the Radio DJ as she Continues…) "now you are my people, and he's my people also. I want to make sure my people are good or else I'm not good…" she had staggered our arrival times (which I thought was dope) to knock the edge off of me first and totally disarm the situation all together… we hashed it all out at the table and there has been a mutual respect/friendship amongst the Radio DJ and I ever since…
Her taking the time to do that spoke volumes about her character. I appreciate and honor her for that and situations alike. Your feelings mattered to her, and she went to bat for her people. You'd love to have Kris on your team and You would HATE to have to play against her… I've experienced both sides of her on the battlefield. she was a ‪#‎BEAST‬ with a big heart. A one of a kind Spirit. My soul is heavy at the news of her untimely passing. Her earthly presence will be truly… TRULY missed……damn… I can't believe I'm typing this…‪#‎RipKrisKelly‬" – Leroy Johnson
"Man ,Rest in Peace to Kris Kelley She was such a star. The first person who gave me a chance in radio. At 18 I was able to become her personal intern. But she was more than a "boss." I called her mom and she called me son. She gave me the keys to her Range Rover and let me take it to the car wash. Man I used to love that. Bought me those expensive chicken ceaser salads at least once a week. Believed in me. Introduced me go celebrites. Taught me how to do the music log. Made me believe that I could be someone special one day..she was such an encourager. She Introduced to all of the record label reps and always had my back. I love you Kris. You changed my life forever." – Marquell Tamarius Lane 98.7 AMP RADIO
"As I read what people are saying today, and as I talk with members of the WGCI family, I cannot help but notice how often I hear the word "mentor." While Kris Kelley took great pride in her ratings, her joy came from discovering new talent and developing leaders. She did not make the process easy for them – because she knew that getting what you really want is never an easy process. She left us too soon, but we are so thankful for her legacy." – Tony Coles iHeartMedia