Radio Facts: Radio Facts: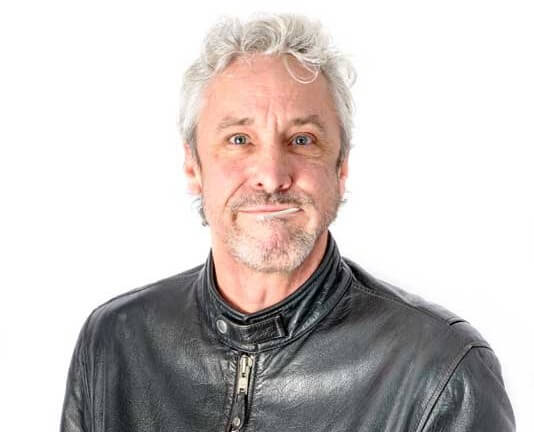 On Saturday, October 25th, 2014 at 8pm, we invite you to come celebrate 31 years of Fingers Metal Shop on 102.3 WBAB Radio with Fingers himself and many of his famous friends, at Revolution Bar & Music Hall, 140 Merrick Rd in Amityville www.clubloaded.com
Fingers, who is the Afternoon Drive Host on 102.3 WBAB from 2P-7P Monday – Friday, is a true Long Island music business success story; starting his career at WBAB on March 15th 1982 on the ground level driving the van in promotions and ascending to his current stature as one of the most recognizable and respected DJ's on air.
He debuted his Fingers Metal Shop (FMS) series on 10-23-83, and hundreds of hard rock and heavy metal bands have passed their music through the speakers and have stepped through the doors at WBAB since that time. In his long and storied career, Fingers has interviewed Ozzy, Alice Cooper, Twisted Sister, Alice In Chains Judas Priest, Kiss, Dream Theater, Slayer and many more iconic artists. Fingers also had the honor of inducting Dream Theater and Suffocation into the Long Island Music Hall of Fame and this year is inducting Producer Steve Thompson.
But why such a big deal about 31 years? "Because historically FMS celebrates the number 13 with their 13th caller wins contests, crank it up to 13 and whenever the show lands on the 13th the playlist reflects it", Fingers says. "Additionally, a segment in the show is called "13 Minutes With…" and 31 is the opposite, so its a fun connection, and my brother Ski always would say, 'You have to have fun'".
Take a trip through thirty one years of rock n roll and metal featuring performances by Doro Pesch, Riot V, David DeFeis Of Virgin Steele, Members of Twisted Sister Jay Jay French and Mark "The Animal" Mendoza and Killcode & special appearances by members of Suffocation, Adrenaline Mob and more. PLUS tons of CD's and tickets giveaways and more surprises!