Radio Facts: Radio Facts: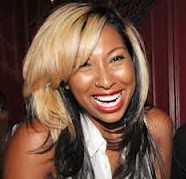 Around this time in LA, the city is all about hustle, bustle, parties, awards, luncheons, gifting suites, networking, and everything in between as it all leads to music's biggest night, the Grammy Awards. If you don't know, now you know that RF started our Grammy Week about 2 weeks ago when we spoke with Grammy nominee, MELANIE FIONA about her nomination for Best Traditional R&B Performance for "Wrong Side Of A Love Song." If you missed our Drive-Thru interview with the her, click the link >>> MELANIE FIONA.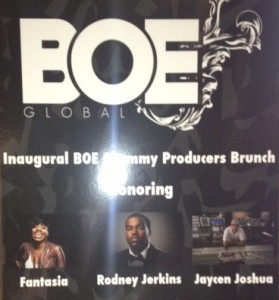 This week, as business cards exchange hands and publicists live on red carpets, we are on a mission to give you an inside look at a few of the events going on around town. Yesterday, we dropped by the XEN Lounge, which is owned by Duane Martin and Tisha Campbell-Martin, for the First Annual BlackOut Entertainment Global Grammy Producers Brunch, honoring Grammy Award Winning producer Rodney Jerkins, American Idol Winner and 8-time Grammy Nominee Fantasia and 3-time Grammy Award winning engineer Jaycen Joshua. With several celebrities on hand such as, Jordin Sparks, Niecy Nash, Driicky Graham, Tank, Guy Torry, Shanice & Flex, and many more, the event was hosted by london born producer, Harmony as he wanted to pay homage to Rodney, Jaycen, and Fantasia for allowing him to make a way in this industry. When asked why he wanted to honor these individuals, Harmony had this to say, "I had to because they all believed in me and helped me take my career to another level. They changed my life and the Lord put it on my heart to do this because it's only right."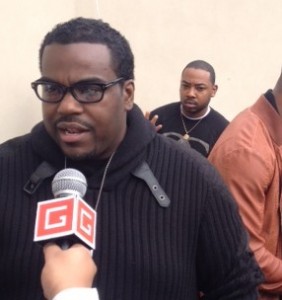 It's only right, that we also spoke with honoree, Rodney Jerkins as well and he gave his thoughts on Harmony as as producer as well as the game in general. "The first time I heard a Harmony production, I was in Jimmy Iovine's office and I heard this knock coming through the walls. Not a knock at the door, but that knock that had my head bobbing. I lied to Jimmy and told him I had to go to the restroom but I was really going to see where that music was coming from. When I found the sound, I literally said whoever produced this is going to change the face of R&B and bring it back to the forefront. I knew he as amazing then and he is absolutely amazing now. The industry needs hime because he gets it and creates beautiful music first before he is concerned with the money." Rodney Jerkins is a very spiritual person and after speaking with him, he even gave a brief sermon about finding Jesus during the brunch that seemed to resonate with those in attendance as the "Amens" were flying around the room as if we were in a southern Baptist church.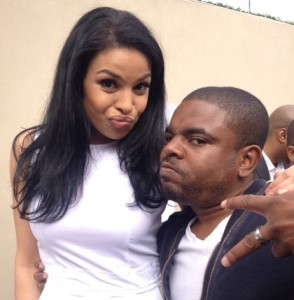 Speaking of that, let the church say Amen as we also got the chance to meet with the lovely and graciously humble, Jordin Sparks. She talked about her upcoming album and was quite proud that she is going a lot of the writing on it. She gave us a little info on what we could expect from her. "The album is R&B with a current feel to it. So far there are a bunch of loves songs because I'm so in love right now. I'm having so much fun with it and I'm challenging myself to do things vocally that I haven' done before. Of course its not going to be all love songs but it should be something new and fresh but still with the great R&B feel."
Although Fantasia couldn't make it, there was definitely an R&B feel in the room as Tank, Shanice, Kenny Lattimore, and a host of others were in attendance. It was a day of appreciation, honor, and respect for everyone's talents. Just for the record, we did get to hear two new Fantasia songs and uuuum, they are pretty damn good so radio get ready. Stay tuned party people, because we got more coming to you this week.