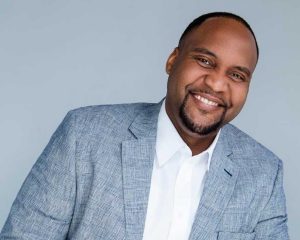 The Steve Harvey Morning Show. In addition to King's new role as Promotions Director, he can be heard as On-Air Host of Hot 107.7's The Happy Hour with Sly King every Monday through Thursday from 6:00pm-9:00pm, Fridays from 6:00pm-10:00pm, and Saturdays from 2:00pm-7:00pm.


James Robinson, Vice President/Market Manager, Cumulus Birmingham,
said: "I am excited to announce Sly King as our new Promotions Director in Birmingham. I am proud to promote from within our Birmingham team, someone who has been committed to the Birmingham community for many years. I believe Sly will continue his dedicated hard work and will take the Cumulus Birmingham team to new heights."

Sly King commented: "I couldn't be more excited and grateful for the opportunity to step into this new role at Cumulus Birmingham. I am eager to work alongside our tremendous leadership team and continue our efforts to make Birmingham the absolute best!"

Cumulus Media owns and operates five radio stations in Birmingham, including: Hot 107.7/WUHT-FM (Urban AC), Jox 94.5/WJOX-FM (Sports), Jox2 100.5 ESPN/WJQX-FM (Sports), Jox3 690/WJOX-AM (Sports), and Talk 99.5/WAPI-FM/WZRR-FM (News/Talk).