Refugee and Covid-19 Projects to Follow as BMG Introduces Inspirational New 'Soundlab' Series with the Global Classroom in Collaboration with the World Health Organization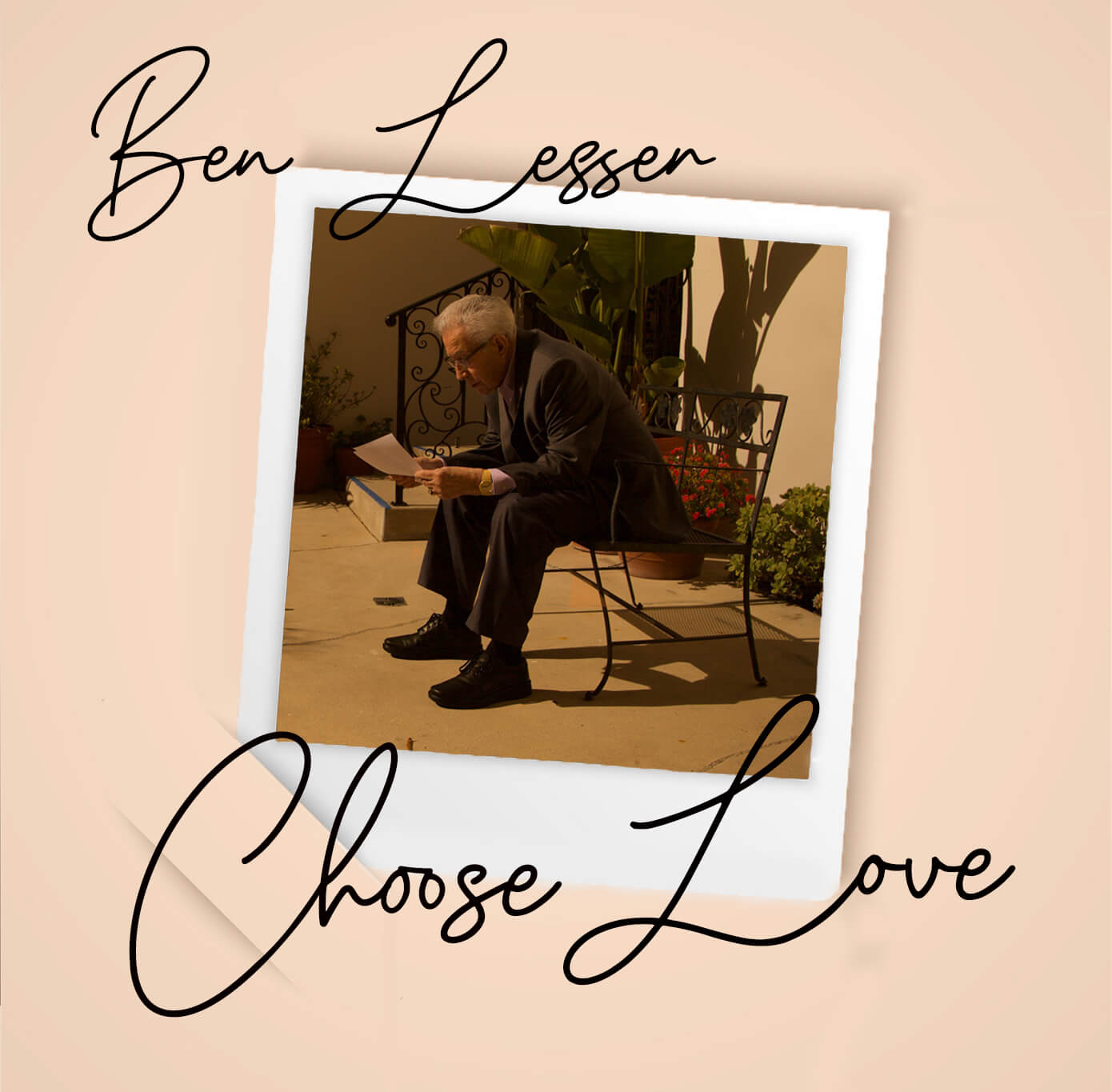 Songwriters behind hits from the likes of Beyoncé, David Guetta, Dua Lipa and Lewis Capaldi have worked with Holocaust survivor and educator Ben Lesser for an inspirational new global music campaign based on real-life stories and experiences from some of the world's most extraordinary people.
First fruits of the campaign with online education and charity initiative The Global Classroom, a collaboration with the United Nations World Health Organization in partnership with BMG, is theChoose LoveEP, now available on all major streaming platforms.
The campaign was launched by Ben Lesser in a special edition of The Global Classroom webcast yesterday (September 22) to an audience of an estimated 1.8m schoolchildren worldwide.
It is the first of a series of releases expected to emerge from a collaboration between The Global Classroom and BMG SoundLabs, the company's proprietary songwriting series. Proceeds from the special projects will go to benefit global humanitarian efforts.
Future SoundLabs will include collaborations between songwriters and the International Olympics Committee (IOC) to create a song for the Refugee Olympics Team and a separate project with Covid-19 survivors, relatives of victims of Covid-19 and healthcare workers. The Global Classroom is a virtual series of lectures in collaboration with the WHO and UNICEF which are translated into over 40 languages benefitting millions of learners around the world.
Inspired by the real-life stories and experiences of overcoming hardship, in a meaningful location and setting, world class songwriters and artists will converge on a BMG SoundLab to write songs with messages inspired by the stories and themes they learn about from the people who personally lived through the experience. Following previous global workshops and sessions with BMG songwriters and producers in Berlin, Paris, Tel Aviv, Los Angeles and Nashville, several uniquely themed SoundLabs are planned throughout 2021, with the songs to be released and featured in conjunction with high profile global platforms and special projects.
Over the course of five days at a BMG Soundlab conducted in Los Angeles, Lesser met with a group of 14 songwriters, producers and artists from the US and Europe including Toby Gad (John Legend, Beyonce, Fergie), Lindy Robbins (Jason Derulo, David Guetta), Edd Holloway (Lewis Capaldi, Martin Garrix), Georgia Ku (Dua Lipa, Zedd), and Emily Vaughn (Netta), among others.
Drawing on Lesser's deeply affecting stories and experiences during the Holocaust and his life, the songwriters and producers went on to write four songs that conveyed his message into their music. Lesser joined the sessions, gave feedback and even participated in one song with a recorded Jewish prayer ('Zachor Intro'). These songs are now available as part of theChoose LoveEP, released September 22, 2020.
The EP includes four tracks:
'Zachor Intro'
Performed by Ben Lesser; written by Phil Schardt (David Bisbal, Alex Aiono) and Kady Taylor
'Change Somebody' (ft. Oda Loves You)
Written by Magnus Bertelsen (Alan Walker, Marcus & Martinus), Georgia Ku (Martin Garrix & Dua Lipa, Zedd), and DWY
'Letter To The World' (ft. Emily Vaughn)
Written by Toby Gad (John Legend, Beyoncé, Fergie), Lindy Robbins (Jason Derulo, Demi Lovato, David Guetta), Edd Holloway (Lewis Capaldi, Dean Lewis), and Emily Vaughn (Netta, Simply Rayne)
'Zachor'
Written by Phil Schardt and Kady Taylor
The initiative was originally launched by BMG at an event in Berlin, Germany in 2018, in partnership with Lesser, asMusic Against Anti-Semitism and Hate, a campaign committed to combating anti-Semitism and hate speech in schools. BMG songwriters and producers hosted an inaugural three-day songwriting camp in Berlin for a diverse group of school children as part of a nationwide initiative for tolerance in Germany.
This was followed up by Soundlabs in Los Angeles and Tel Aviv.
Further SoundLabs are planned through 2021, spearheaded by BMG, will feature current and former Olympic Refugee Athletes (ORA) who will collaborate with songwriters at a refugee camp recounting their stories of displacement, fear and hope. The songs inspired by the refugees' stories will then be performed by globally recognized artists and released as part of the Refugee White Flag Project.
In a later SoundLab, songwriters will meet with Covid-19 survivors, relatives of victims of Covid-19 and healthcare workers who will share their emotional stories. Songwriters will compose songs inside a (field) hospital inspired by the stories of those most impacted by the pandemic. The songs will be performed at a remembrance event hosted on a special site that is recognized by the United Nations.
"My story surviving the atrocities of the Holocaust and my mission to ensure we NEVER FORGET is just as important today, if not more, than it ever has been for students and artists to hear and understand," said Ben Lesser, Holocaust survivor and founder of ZACHOR Holocaust Remembrance Foundation and ZACHOR Holocaust Curriculum. "The opportunity to partner with BMG, WHO, UN, UNICEF, Microsoft and so many incredible artists to create unique music based off of my life story and then to bring this to students worldwide through the Global Classroom has been truly humbling….I hope the students worldwide feel the same way about the lessons we learned together."
Siu-Anne Marie Gill, Co-Founder of The Global Classroom and Founder of Special Global Projects collaborating with the United Nations Family, said,"It's a privilege to partner with BMG and their SoundLabs for the Global Classroom series. During these important, life changing times Music and Creative Artists & Songwriters play just as an important role in defining worldwide solutions to every child and young adult around the world.Our aim is to inspire and unify global thought, promote and strengthen wellbeing and ignite a spirit of exploration in learners around the world."
Marian Wolf, BMG VP, Head of Global Writer Services, said,"Ben's story and his message are both incredibly moving and of great timely relevance. Bringing together Ben and some of the world's best songwriters to convey his message into song has been an extraordinary experience. We are extremely excited to be collaborating with the Global Classroom, WHO and the United Nations to create a series of BMG SoundLabs inspired by our project with Ben and following the release of the EPChoose Love."
The United Nations is an intergovernmental organization that aims to maintain international peace and security, develop friendly relations among nations, achieve international cooperation, and be a center for harmonizing the actions of nations.
The World Health Organization is a specialized agency of the United Nations responsible for international public health. The WHO Constitution, which establishes the agency's governing structure and principles, states its main objective as "the attainment by all peoples of the highest possible level of health."
The ZACHOR Holocaust Remembrance Foundation, a 501(c)(3) organization founded by survivor, Ben Lesser, is dedicated to spreading awareness, to remember, and most notably,TO NEVER FORGET.It offers educational programs, outreach and online resources to preserve the memory of the Holocaust, along with advocating for change for our future by teaching tolerance.