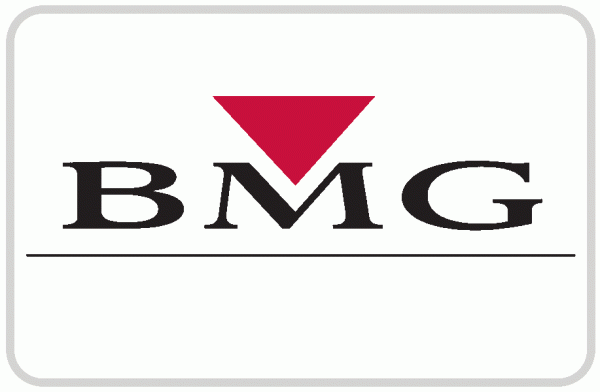 International rights management companies BMG and Talpa Music Holding have signed an agreement under which BMG will acquire 100% of Benelux music publisher Talpa Music B.V., leader in electronic dance music.
Talpa Music B.V. was founded in 2005 by respected Dutch music publisher Tony Berk with media entrepreneur John de Mol – who founded the Talpa Group in 2004 after selling his Endemol production company (Big Brother, Deal Or No Deal) to Telefonica in 2000.
Talpa Music B.V. currently owns over 37,000 songs, including many of the biggest names in the booming electronic dance music (EDM) genre, including Afrojack, Tiësto, Fedde Le Grand, Giorgio Tuinfort (a.o. co- writer/producer David Guetta), Fabian Lenssen, Laidback Luke, Nicky Romero, Sunnery James & Ryan Marciano, Bakermat, Glowinthedark, Quintino and Brennan Heart, and further administers over 500,000 songs in total.
The company also represents the publishing interests of dance labels such as Protocol Recordings, Mixmash Records, Be Yourself Music, Black Hole Recordings and Hard With Style.Following the acquisition of Talpa Music, which is expected to be finalized later this month, BMG will merge its operations in the Netherlands with Talpa Music and will trade under the name BMG Talpa Music.
Tony Berk, current Talpa Music President, BMG Benelux Managing Director Frank Bruens and Pieter van Bodegraven, Talpa Music Vice-President, will continue to play an active role in the joint company. BMG CEO Hartwig Masuch said, "This is a very significant acquisition of one of Europe's leading music publishers.
At one stroke it not only further builds our position in the Benelux, making us the leading publisher of local repertoire, it gives us access to leading international songwriters, particularly in the EDM category." Tony Berk adds, "The new company BMG Talpa Music will be a great force in our exciting and constantly evolving music publishing industry, with its internationalization of copyright exploitation and the changes of collection of its various income streams from all kind of existing sales and usages, as well as from new great online media opportunities. I am sure BMG will be a perfect umbrella for our catalogues and will add great value to our international activities."
Talpa Music's writers and producers have written songs for many international performing artists including David Guetta, Rihanna, Beyoncé, Pitbull, Lady Gaga, Britney Spears, Will.i.am, Chris Brown, Madonna, Michael Jackson, Akon and Usher.
Recent international hits featuring Talpa Music writers include 'Give Me Everything (Tonight)' by Pitbull ft. Ne-Yo & Afrojack, 'Titanium' by David Guetta ft. Sia, 'Bang Bang' by Willi.am, 'As Your Friend' by Afrojack ft. Chris Brown, 'I Could Be The One' by Avicii & Nicky Romero and 'Run The World (Girls)' by Beyoncé.Talpa Music's local roster includes leading Dutch artists such as the multiple award winning band Racoon, soul singer-songwriter and multiple award winner Alain Clark, songwriting duo and Golden Harp award winners Fluitsma & Van Tijn, successful songwriter and producer Tjeerd Oosterhuis, TV personality and award-winning singer-songwriter Jan Smit, Nick & Simon, Mr. Probz, rock band Di-rect, Miss Montreal, Emile Hartkamp, Sabrina Starke and Waylon.
As part of the deal, BMG will also acquire Canal Music Publishing, a publishing venture which exploits compositions from contestants from The Voice TV show, which currently runs in more than 150 countries worldwide and Talpa Music's stake in independent UK music publisher Phrased Differently Music Ltd. as well as in library company Music
DIRECTOR B.V., specialized in topnotch music and sound effects for radio and television, advertising agencies and audio-visual companies.