Digital and Radio Facts: Radio Facts: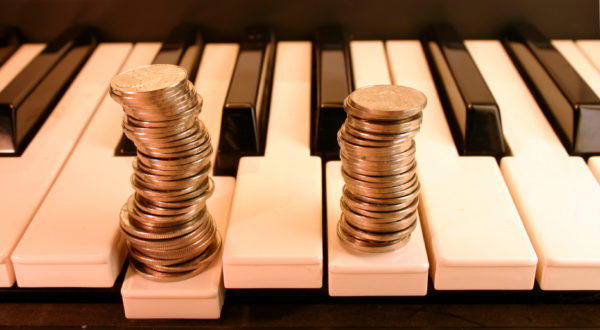 Collecting certain types of royalties as a self-releasing artist was once a pipe dream, especially in markets outside their home country. Since indie music powerhouse CD Baby launched its Pro service in 2013, more than 110,000 musicians and songwriters have joined, creating a catalog of over 500,000 songs, making them one of the largest publishing administrators in the world.
Powered by this catalog, CD Baby Pro has seen 150% growth in royalty collection in the last year including an identical growth number for foreign mechanical royalty collection. The quarterly growth promises an even stronger finish to 2016, as collections from foreign markets like Canada and the Netherlands have bumped up by +200% from Q1 to Q2.
"Royalty collection has always been the thorn in the side of indie artists," states Tracy Maddux, CD Baby's CEO. "It's complicated, time consuming, and often closed to players outside the traditional music industry systems. We're giving artists and songwriters an in, and doing the legwork."
The legwork is extensive: Tracking and collecting royalties due on sound recordings and compositions across 90 territories, as well as reporting to and paying the rights holders. Royalty calculation is an obscure art at times, with complicated ad and revenue shares and different regulation influencing each national market.
The interest in indie music is growing, however, which is part of what's powering CD Baby's royalty growth. Yet, there's also a significant upswing in indie artists who realize they are leaving money on the table if they don't get publishing and mechanicals administration support.
"I think we're seeing growth in the program overall due to a greater understanding by artists of the vital importance of managing your publishing rights, which is powering the growth in royalties," explains Maddux. "Our catalog has more than doubled in a year and a half."
To cast a wider net for this huge catalog, CD Baby, working together with Songtrust, has built a global network of partners, creating direct relationships that increase payouts and reduce payment delays. "Thanks to our co-publishers at Songtrust, we're going into every major country that matters and affiliating directly with the collection societies," Maddux says. "Usually, artists get their royalties from outside their home market via reciprocal agreements, where their collection society asks their foreign counterparts if they have any money for the artist. Direct affiliation allows artists to get their royalties more quickly, often taking months or years off of the collection cycle."