Radio Facts: Radio Facts: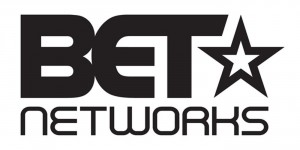 The Game" leads as the #1 Sitcom on Cable among Women 18-49 over the past 3 seasons**
The Network Adds Four New Pilots Showcasing Stories of Revival and Redemption Including the First New Unscripted Project From Executive Producing Duo Salim and Mara Brock Akil
On the heels of a successful spring programming season, BET Networks announced today its development slate which includes four new unscripted pilots for next season. The pilots join hit comedies like "The Game" and "Let's Stay Together" which have commanded African American households for three straight seasons. Each project displays the thrills and triumphs of 'second chances' experienced through transformations of one's health, spirit, career and character. BET brings viewers the ups and downs of real life drama, while invigorating the spirit and inspiring viewers to reinvent themselves.
From Salim and Mara Brock Akil (producing duo behind BET's "Being Mary Jane," "Sparkle" and the hit shows "The Game" and "Girlfriends") comes "BACK TO ME WITH JEANETTE JENKINS." Featuring trainer-to-the-stars, Jeanette Jenkins, the show follows Jenkins as she reshapes the lives and bodies of everyday people with her holistic approach to healthy living. From the physical makeover to the professional comes "HIP HOP SISTERS" starring hip hop music icon MC Lyte, Lady of Rage, Yo Yo, Smooth, Monie Love and Lil Mama. These female MCs have made their own success in the rap game but are now joining together to reclaim the Hip Hop Throne as one unit and in the process hope to find their next protégé. Next, a revival of the soul as gospel legend Kirk Franklin hosts "GONE GOSPEL," a music competition that takes familiar musical artists of the past and gives them a new opportunity to rediscover their success by immersing them in a gospel boot camp that will renew their lives and careers through song and spirit. The fourth project hits the streets and places a division of U.S. law enforcement under the microscope. " INTERNAL AFFAIRS" takes a stark look at police officers investigating some of their own. The show reveals the personal struggles and shocking crime stories of the oft-maligned investigators dedicated to taking down criminals within their ranks.
The four projects are currently in development at the network.
DEVELOPMENT LINEUP

BACK TO ME WITH JEANETTE JENKINS gives participants the once-in-a-lifetime opportunity to remove their roadblocks and start a journey back to healthy living. Every week, two subjects will be chosen based on their home video submission to have their bodies and lives transformed by celebrity trainer Jeanette Jenkins – the trainer behind many of the hottest bodies in Hollywood including: Kelly Rowland, Tia Mowry, Paula Patton and Robin Thicke. From their first day surprise by Jeanette until their final reveal, the participants will be empowered to remove all of their past excuses & tap into their greatness – resulting in a much-improved mind, body & spirit. Mara Brock Akil and Salim Akil executive produce along with Lisa Haese (The Biggest Loser) and Jeanette Jenkins.
HIP HOP SISTERS is a docu-drama following the re-launch of six female rappers' careers. MC Lyte, The Lady of Rage, Yo Yo, Smooth, Monie Love, and Lil Mama join forces and declare themselves – The Hip Hop Sisters. Their goal is to reclaim their titles as The Queens of Hip Hop – as they manage their drama-filled personal careers and lives and search for the next great female MC. MC Lyte joins Lemmuel Plummer (Vindicated, The Sheards) as Executive Producer.
GONE GOSPEL is one hour music competition docu-series that takes popular musical artists of yesteryear and immerses them in a Gospel boot camp, giving them a second chance to dig deep and transform their lives as they write their own personal inspirational anthem. In each episode, the cast members will be mentored by Gospel greats as they compete against each other in challenges that will test them musically and emotionally. At the end of the journey, one winner will be crowned. GONE GOSPEL is hosted by award winning producer and Gospel artist Kirk Franklin. Franklin also serves as Executive Producer alongside Marilyn Gill ( Sunday Best, The Mo'Nique Show).
INTERNAL AFFAIRS chronicles the fascinating true-crime stories of internal affairs officers. It presents a series of stunning human dramas as officers face the most daunting personal challenges of their lives. Investigating officers can find themselves ostracized and shunned by their peers. The discovery of their colleagues' criminal activities haunts them and takes them to places they've never anticipated. At the same time, their dedication to law enforcement brings with it the commitment to treat these criminals as any other. It's these emotional human elements combined with high-stakes criminal investigations that makes Internal Affairs unique, compelling and provocative. Produced in partnership with Fox Television Studios, the series is being executive produced by Ted Haimes (The Locator, Aftermath).