Radio Facts: Radio Facts: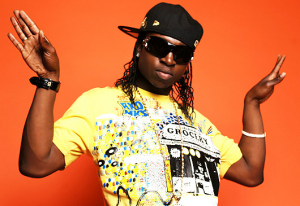 Primco Management Inc.a fully integrated multi-media entertainment company today announced that, on the heels of its May 16, 2013 press release (which announced its groundbreaking music production, promotion and distribution partnership deal with Joe Isgro's and David Esterson's Phoenix 51) the ES Music Label will release the highly anticipated hit single "Turn Up" by double platinum recording artist V.I.C. on July 16, 2013. This will be the first single under the Primco/Phoenix 51 umbrella as well as the first release through Primco's newly established Top Sail/WEA distribution structure and relationship with the Warner Music Group. "Turn Up" was produced by Mr. Collipark and it follows the double platinum hit single "Wobble" which was also produced under the V.I.C and Mr. Collipark collaboration.
ES Music, in partnership with Phoenix 51, acquired the exclusive global marketing and distribution of all new and original music from double platinum recording artist V.I.C. (commencing with his hit single "Turn Up"). Phoenix 51 will service the single to Clubs and Record Pools commencing June 16, 2013; building to July 15, 2013 as the target date on which Phoenix 51 will impact the single nationally Rhythmic Radio Stations. ES Music and Top Sail have scheduled July 16, 2013 for the digital release and consumer availability of the single on iTunes and from all other digital retailers nationally.
V.I.C. – Double Platinum Recording Artist:
Following a series of Platinum hits including "Get Silly" and "Wobble", V.I.C. is currently working on his sophomore album, "Revenge of the Beast", which is set for a late 2013 release on Phoenix 51/ESMG. He plans to remake "Take Me Home" produced by Haz Da Futcha, "Party Ova Here" produced by Outsyders, and "G.A.(Georgia, Atlanta)" for the upcoming album. It will also include content from Mr. Collipark, Hit-Boy, Young Fyre, Big K.R.I.T., DJ Mustard, The Runners, The Beat Bully, and many other producers.
V.I.C.'s single in August, 2009 "Say Bow" featured SODMG artist J. Futuristic and produced by Mr. Hanky, which was followed in March 2010 with his first album "Beats & Rhymes". In April, 2012, he released his hit single "Twerk It" produced by Dee Money. V.I.C. worked with numerous featured artists including Lil Chuckee, Andre 3000, Soulja Boy Tell 'Em, Unk, Olivia, OMG Girlz, T-Pain, Jawan Harris, Future, Big K.R.I.T., Wiz Khalifa and 2 Chainz. He also collaborated with Rich Kid$, Mario, Cassidy and Bobby V.
"I'm very pleased to announce the scheduled release of the V.I.C. single "Turn Up", which will be the first launched under our new Phoenix 51 and Top Sail/WEA distribution deals", said David Michery, CEO and President of ESMG Inc/Primco Management Inc. "We are confident that the V.I.C. single will be a major seller and will be a crossover hit".