Radio Facts: Radio Facts: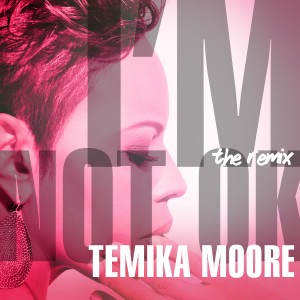 The wait is finally over for fans that have been waiting for Temika to give them "˜Moore'. Temika Moore mesmerizes the electronic dance music scene (EDM) in her debut collaboration with Grammy ® Winning Production Duo Helen Bruner & Terry Jones. Terry says, "This track is in the middle of soulful dance and edm. The root of the song is soulful but the beats per minute is edm and because of the tempo the edm world will open up to Temika." Undoubtedly the huge support and positive response to the anticipated Bruner & Jones Philerzy "˜I'm Not Ok' remix will leave you wanting "˜Moore'.
Eager to spread her wings musically and embrace new influences, Temika shares, "I'm excited to introduce my audience to this side of my music personality. I'm looking forward to stretching myself in the dance/house music arena. It was a great experience working with Helen and Terry. They walked me through the in's and out's of the genre as top class professionals."
For more Temika updates, stay connected with her at her Website (https://www.temikamoore.com),
Twitter: @temikamoore, Facebook: /temikamoore, and YouTube: /temikamoore.